New York, New York
Our team recently took a trip to The Big Apple for a weekend of celebrating all things tied with good food. First and foremost, we were there to support our Culinary Director, Chef Seth Freedman, as he joined a team of fellow Georgia Grown* chefs in preparing a special dinner at The James Beard House.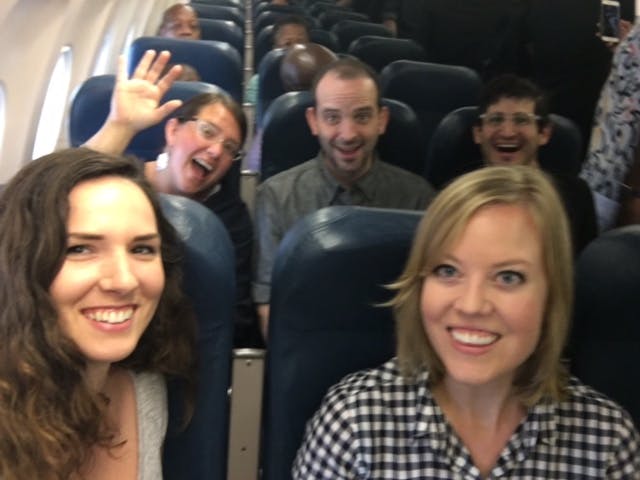 The James Beard House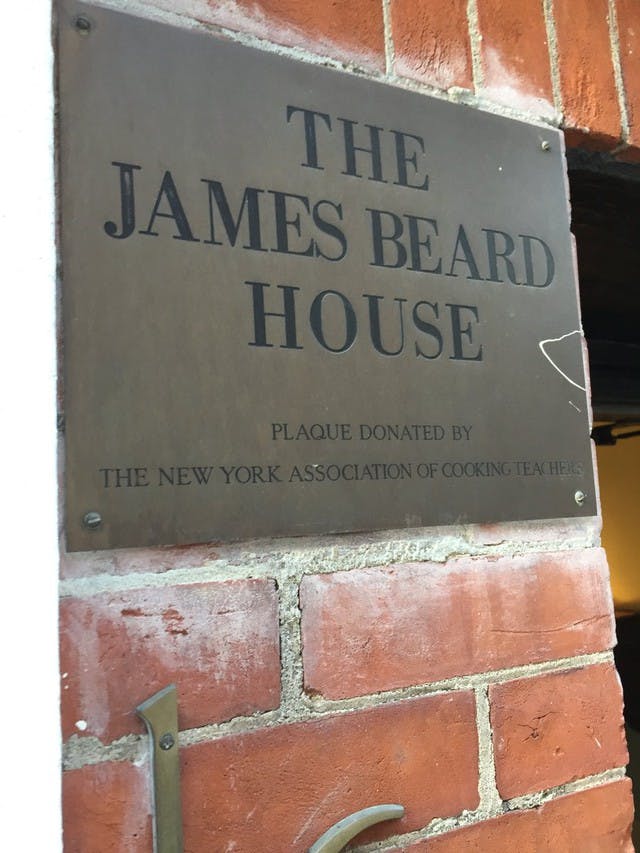 Earlier in 2016, Chef Seth was named a Georgia Grown Executive Chef - an honor given to a handful of Georgia chefs each year. The mission of this program is "to promote and foster relationships between chefs and farmers." This year's group of chefs was invited to prepare a multi-course meal at The James Beard House that featured Georgia-grown ingredients in the heart of the big city. Attendees included fellow Georgians like Gary Black, the Agriculture Commissioner.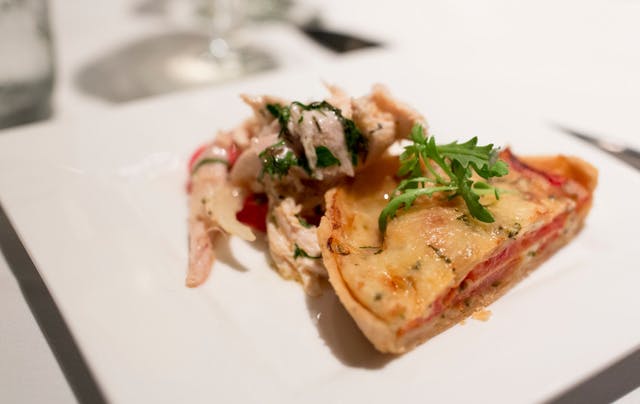 Photo courtesty Georgia Grown, 2016
For his course, Seth prepared Herbed Springer Mountain Farms Chicken Salad with Vidalia Onion and Tomato Pie. This dish featured ingredients from suppliers including Woodland Gardens Organic Farm, Many Fold Farm, Beautiful Briny Sea, Sparkman's Cream Valley, Georgia Olive Farms Olive Oil, Andrew J. Young Foundation, White Lily, and Duke's Mayonnaise.
Stone Barns Center for Food & Agriculture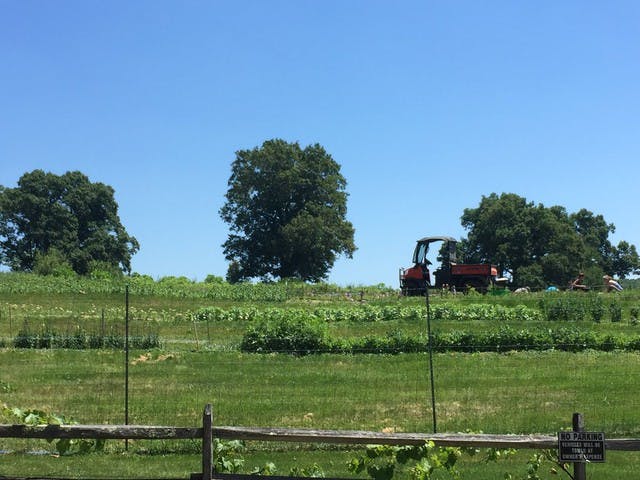 Our team also paid a visit to Stone Barns Center in the Hudson River Valley. The Stone Barns property, once owned by the Rockefeller family, is now a learning center for sustainable farming practices. Blue Hill, the world-renowned New York restaurant, has a location on the farm property where Chef Dan Barber and team work their magic to deliver farm-driven cuisine with ingredients grown right outside its doors. One of the highlights of our trip was getting to meet Dan Barber himself!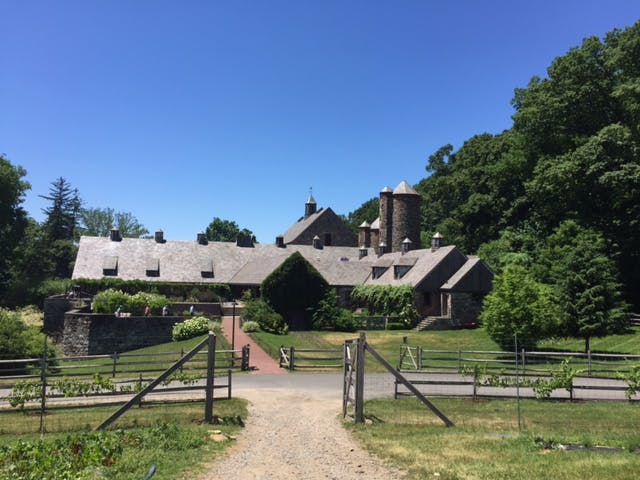 Heritage Foods USA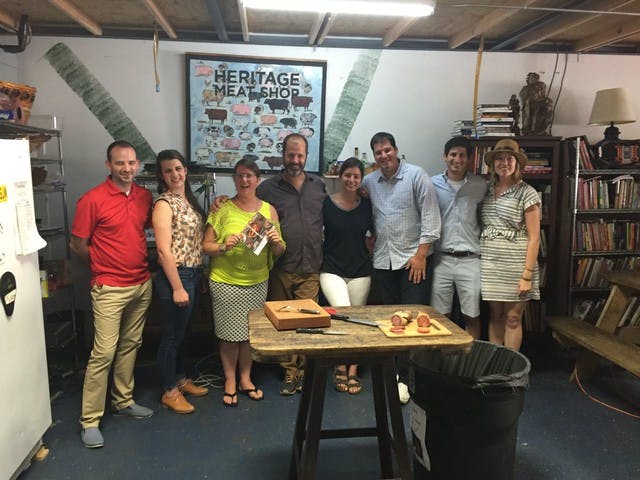 Our final day of the trip took us to Brooklyn for a visit with new friends at Heritage Foods USA. Heritage Foods focuses on "farm-to-table butchery dedicated to supporting family farmers raising livestock with old-school genetics on pasture. " They source some of the rarest meats and, much like PeachDish, deliver them right to your door. This company supports the standards and mission of Slow Food USA and their Ark of Taste by featuring heritage breeds. The Heritage Radio Network is "the worlds pioneer radio station" and broadcasts lives from recycled shipping containers in Brooklyn. We enjoyed a pizza lunch at adjoining Roberta's restaurant.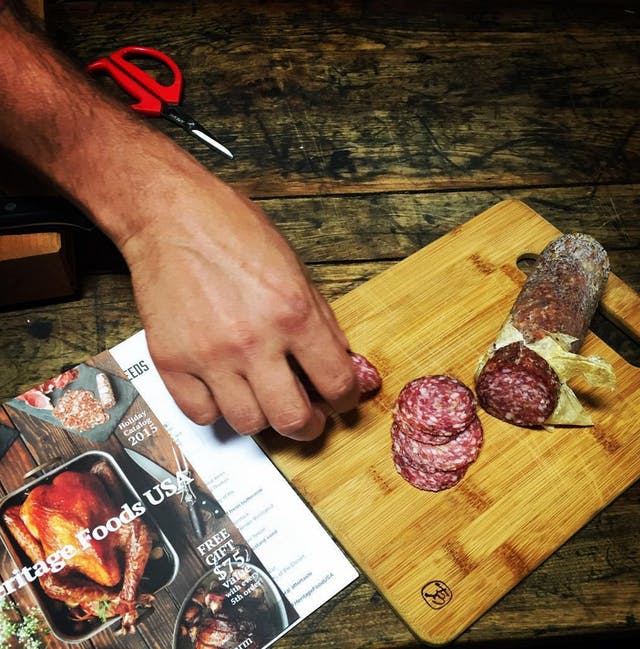 *Find Georgia Grown meats in our online store.