Wine Pairings for the Week of July 11th, 2016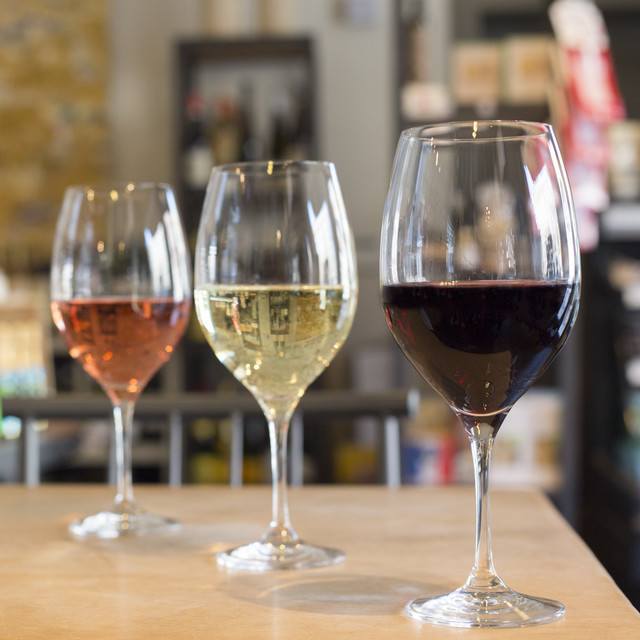 Each week, Wine Specialist Sarah Pierre brings you suggestions to complement your PeachDish meals. Sarah is one of the owners at 3 Parks Wine Shop in Glenwood Park, Atlanta. She paired up with the team of The Shed at Glenwood and The Pig and The Pearl and opened 3 Parks in 2013. Prior to opening the store, she spent most of her career working and managing notable restaurants in Atlanta and New York City. Sarah selects all of the wines that are offered at 3 Parks Wine Shop and also assists in pairing wines for local events and dinners throughout Atlanta.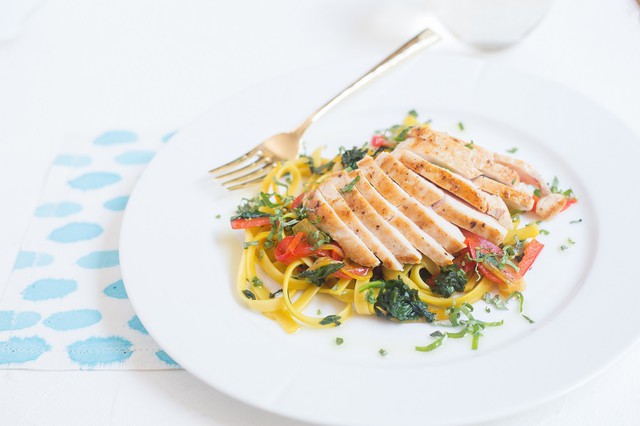 Fettuccine with Chicken, Spinach & Saffron
California Chardonnay - A rich and creamy dish like fettuccine will pair wonderfully with a buttery Chardonnay. The key is to balance the richness of the dish and not overpower it. This can be done with a Sonoma County Chardonnay. Suggestion: Robin K, Russian River Valley, Sonoma County, California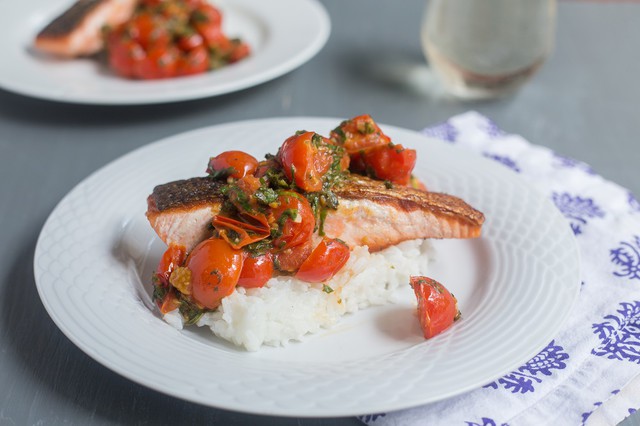 Salmon with Cherry Tomatoes & Chard
French Pinot Noir - Most of us have been told pair fish with white wine and red meat with reds. Salmon with Pinot Noir will change your mind! Pinot Noir is typically light bodied which gives you the same weight as seafood. The acidity and the noticeable lack of tannins in Pinot Noir make an ideal match for lighter fare. Suggestion: Louis Chevallier Pinot Noir, Burgundy, France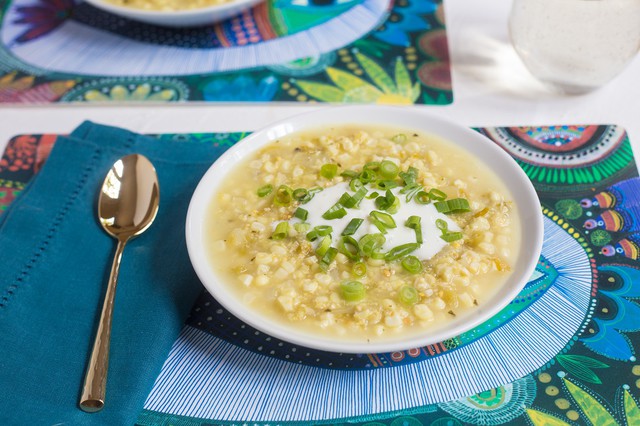 Summer Corn & Tomatillo Chowder
Chenin Blanc - Chenin Blanc is an extremely versatile grape with food because the grape can be crafted to any level of sweetness. The green chiles in this dish will be cooled off by slight sweetness in the wine. Suggestion: Fairvalley Chenin Blanc, South Africa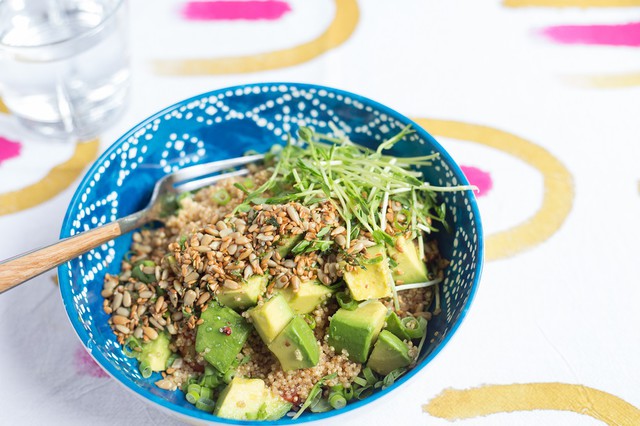 Quinoa Bowl with Avocado, Sprouts & Toasted Seeds
Beaujolais - Gamay is a classic summertime red that is low in tannin and will pair nicely with this dish. It will complement the slight nutty taste of quinoa and toasted seeds. Be sure to chill the wine for at least 10 minutes before serving. Suggestion: Châteu de Pizay, Morgon, Beaujolais, France
ble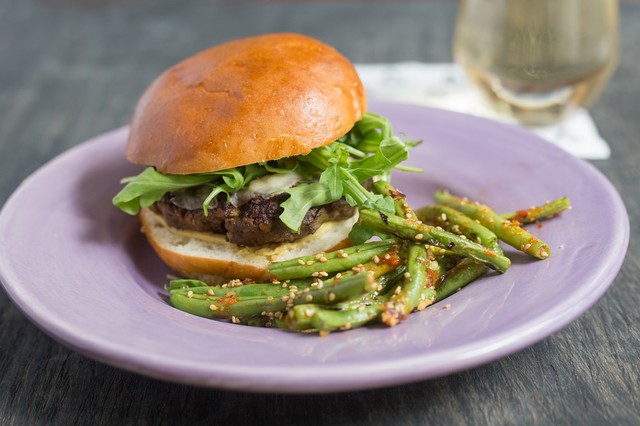 Beef & Mushroom 'Blended Burger' with Spicy Snap Beans
California Cabernet - Go with a classic pairing! With heavier toppings on the burger, stick to richer and bolder reds. Suggestion: Uppercut Cabernet, Napa Valley, California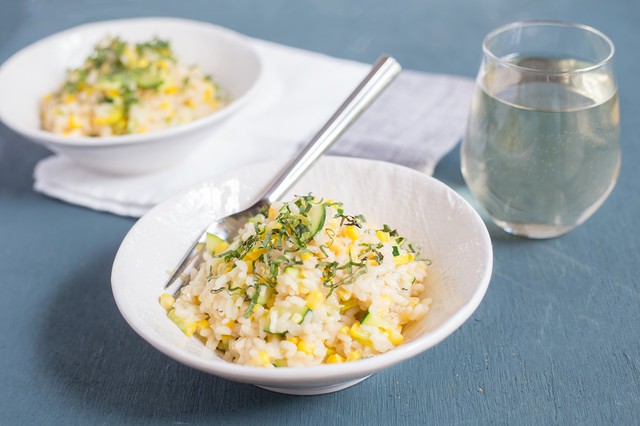 Corn, Summer Squash & Basil Risotto
Italian Chardonnay - It only makes sense when pairing wine to go to the source of the dish. Risotto originated in Northern Italy, so to Italy we will go. The creamy risotto and the sweet summer squash & corn will only be enhanced with a glass of Chardonnay. Suggestion: Tenuta di Nozzole Le Bruniche Chardonnay, Toscana, Italy Buon appetito!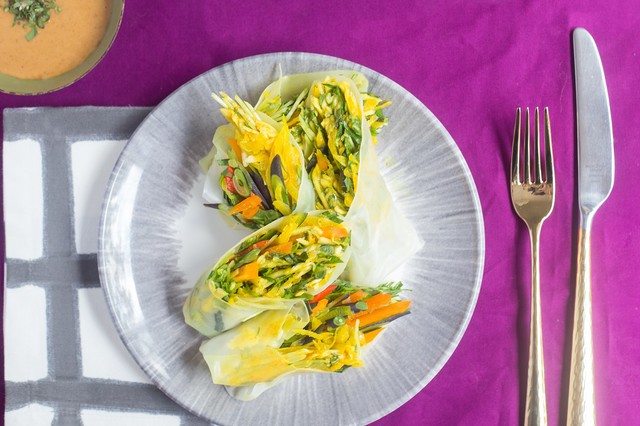 Summer Harvest Rainbow Roll
Oregon Pinot Noir - The ever-so-versatile Pinot Noir will pair perfectly with these rainbow rolls. The earthiness of an Oregon Pinot will work nicely with the vegetables. Suggestion: Love Oregon, Willamette Valley, Oregon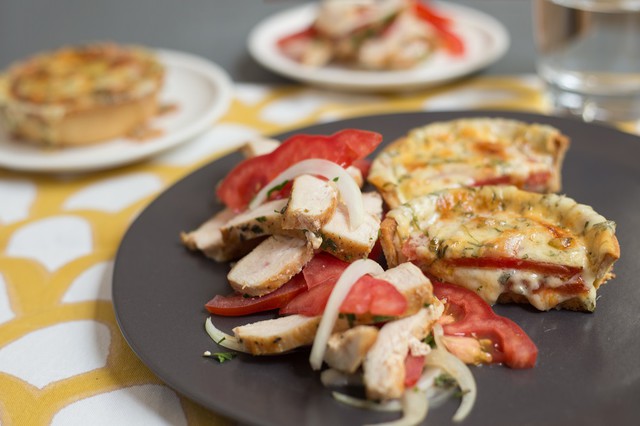 Tomato Pie with Vidalia Onion & Herbed Chicken Breast
Italian Pinot Grigio- Pair tomato pie with a crisp and acidic Pinot Grigio. The wine will hold its own to the acidity in the tomatoes and showcase the true flavors of the dish. Suggestion: Ornella Molon Pinot Grigio, Venezia DOC, Italy