Going 'faux' – 3 Vegetarian dishes that aren't traditionally, well, Vegetarian
Converting traditional meat-based dishes is not only fun, but rewarding to your taste buds!
Let's be honest – 'faux' isn't necessarily a term we want to hear when it comes to our food. With test-tube burgers on the horizon and chemically cultivated poultry found in the meat aisle, it is no wonder that over 5% of the population in the U.S. considers themselves vegetarian.
For vegetarians though, exploring different ways to convert traditional meat-based dishes can be cause for lots of exploration in the kitchen. Here are three 'faux' meat dishes to try the next time you're in the mood for a vegetarian adventure.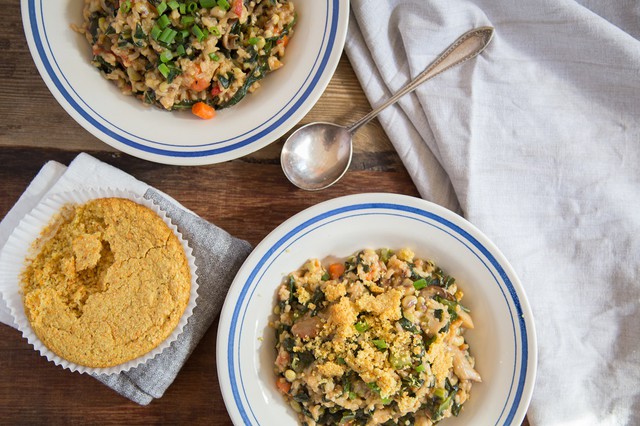 1. Faux Hoppin' John
It's difficult to have a New Years Day dinner without having Hoppin' John, especially if you are southern. This simple dish is traditionally cooked with one ingredient at its core – a ham hock (preferably the one you froze from Christmas dinner).
For a flavor-boosted version of traditional Hoppin' John, try our Vegetarian Hoppin' John & Greens. We recommend adding the greens right to the pot along with the vegetables and, of course, a bouillon cube.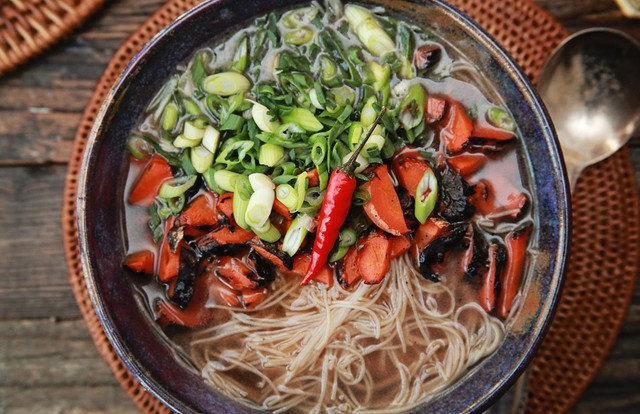 2. Faux Pho
Here's another comfort food dish with a meat-based broth at its core. Pho is a Vietnamese soup layered with rice noodles, and just about any herbs and vegetables you can imaging.
Ready to prove that Pho can have a rich soup base, without allowing meat to drive the flavor? Try our Pho with Rice Noodles, Mung Bean Sprouts, Charred Carrots and Spring Onions. Your entire house will smell amazing and your guests won't even notice this dish is vegetarian.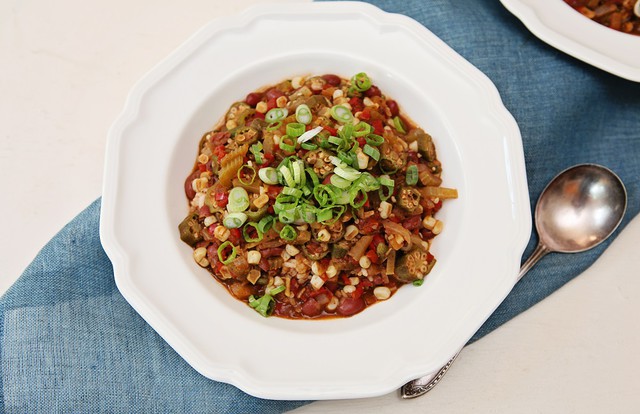 3. Faux Gumbo
The little known paradox of this dish is that the word "gumbo" actually derives from the West African word for okra, yet it is notorious for being a literal melting pot of sausages and chicken or seafood.
The real trick with this dish is focusing on using fresh vegetables and creating the perfect roux. Who needs all the meats? For a vegetarian gumbo (and an overall delicious dish!) try our Vegetarian Gumbo with Red Beans & Corn.