Beer Pairings for the Week of June 13th, 2016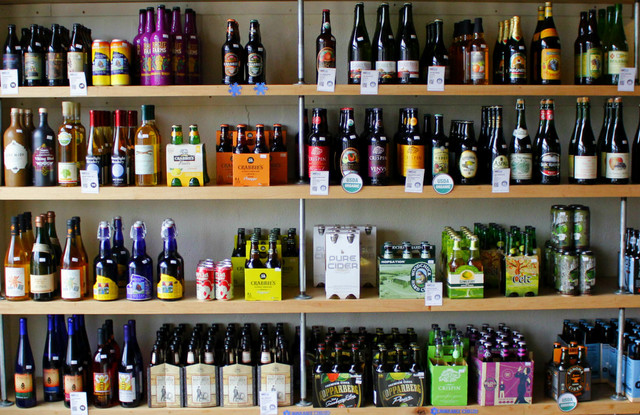 Looking for the perfect brew to go along with your PeachDish meals? We've got you covered. We've partnered with the owners of BeerGirl, a local Atlanta shop, to help you select the perfect beverage. BeerGirl's passionate owners, Alexia Ryan and Erik Lewis opened their shop with the dream of connecting the people of their community with delicious craft beer from the South and beyond. Here are this week's suggested pairings: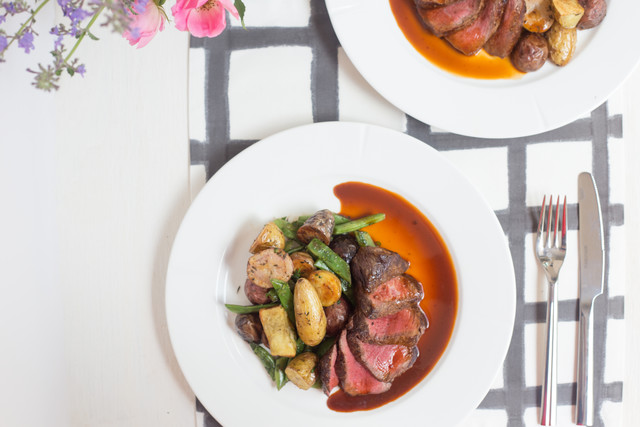 Beef Tenderloin with Demi-Glace, Roasted New Potatoes & Heirloom Beans
A big meal for dad deserves a big beer. Barley wine qualifies as a big beer, but aging in bourbon barrels takes big to the next level… bigger. Barley wines are high alcohol with lots of maltiness and even more hop than a regular beer. The bourbon barrel aging complements the malt, adding a distinctive bourbon flavor. This is going to be an amazing combination of beef and beer.
Suggestion: Clown Shoes Bluegrass Billionaire, Ipswich, Massachusetts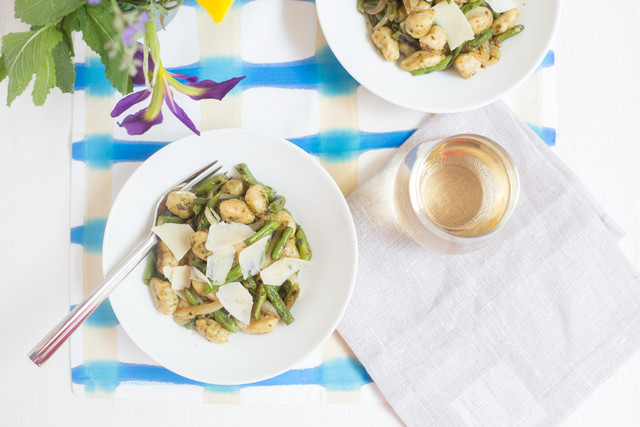 Gnocchi with Green Beans, Vidalia Onion & Pesto
Farmhouse ale pairs wonderfully with any dish featuring fresh produce. Originally brewed in Wallonia by farmers with late season crops, farmhouse ales feature spicy Belgian yeast. An easy-drinking beer with a surprisingly high alcohol content helped make this ale popular with farmers. The sweetness of the beer will directly complement the sweet onion flavor and the spice will make the green beans even better.
Suggestion: Starr Hill Daily Grind, Charlottesville, Virginia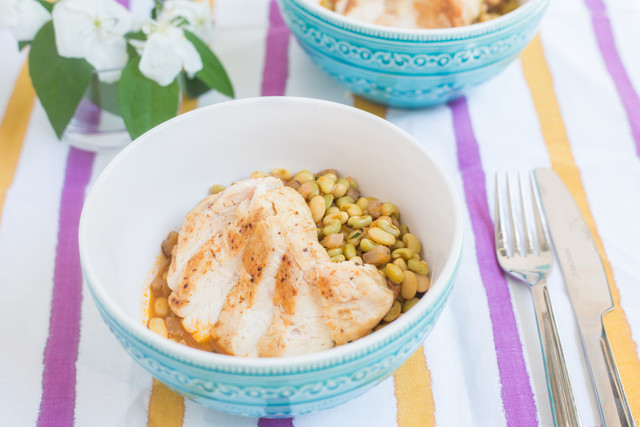 Seared Chicken Breast with Field Peas & Pancetta
What is the difference between a dubbel and a tripel? Well, there is a rare style called enkel, also known as a single, which is missing from the list. Dubbels were twice as strong as an enkel and tripels were three times as strong. There you have it- the difference lies in the amount of alcohol in the beer. There is a world of difference in other characteristics, but we'll save that for another pairing. The salty pancetta will taste more pronounced in this dish when paired with a sweet tripel.
Suggestion: New Belgium Trippel, Fort Collins, Colorado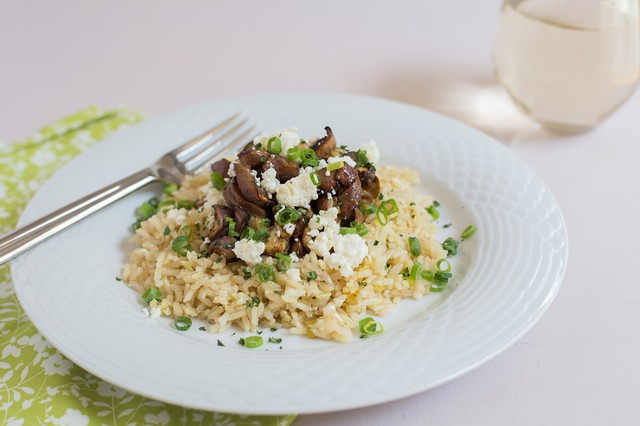 Roasted Eggplant with Tahini Dressing, Walnuts & Garlic Rice Pilaf
Marzens and other dark lager styles can be difficult to find; however, they are always a treat. Lagers are cold fermented to produce crisp, clean flavors. Darker malts used with lager yeast tend to produce more nutty and chocolate flavors than in a lighter lager. The roasted eggplant and walnuts in this dish will pair wonderfully with a nutty-flavored dark lager.
Suggestion One: Harpoon Octoberfest, Boston, Massachusetts Suggestion Two: Uinta Ba Ba Black Lager, Salt Lake City, Utah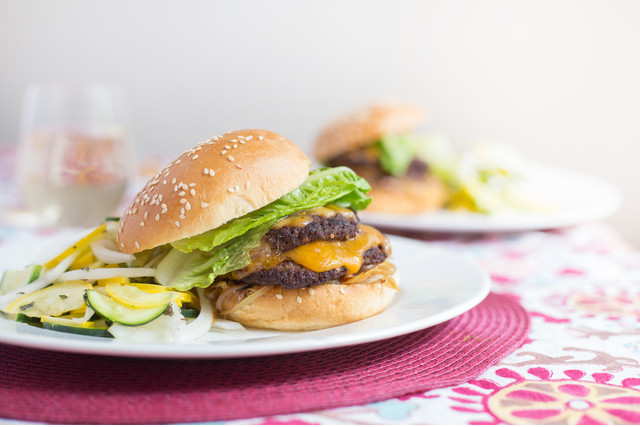 Grass-Fed Cheeseburgers with Caramelized Onions & Squash Salad
What goes better with a cheeseburger than a malt?An American two-row malt. Throw in some indigenous hops, yeast, and water, and you've got the perfect pairing. An American Pale Ale will stand up to bold flavors while giving you just enough bitterness to cut through the richness.
Suggestion: Highland St. Tereses Pale Ale, Asheville, North Carolina Georgia-local recommendation: Burnt Hickory Ezekielís Wheel Pale Ale, Kennesaw, Georgia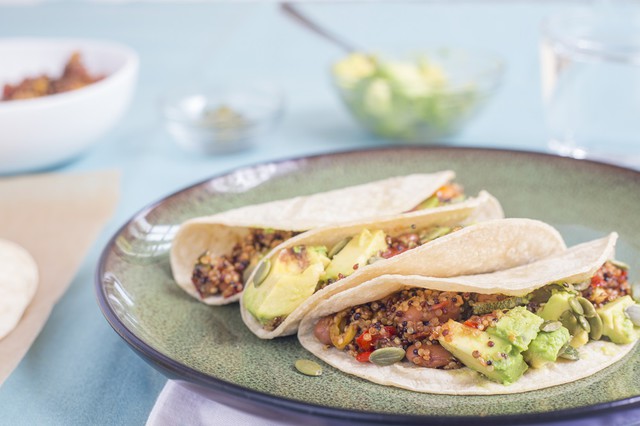 Veggie Tacos with Quinoa & Avocado
Fruit flavored beers are ubiquitous with summer. Brewers try to outdo each other by adding slightly different citrus flavors to the IPA, but there is an actual style called fruit beer. It's not a very exciting category name, but it is one that allows a brewer a great deal of freedom. For these tacos, we will pair them with a beer flavored with cactus that adds a tart citrus component.
Suggestion: Shiner Prickly Pear, Shiner, Texas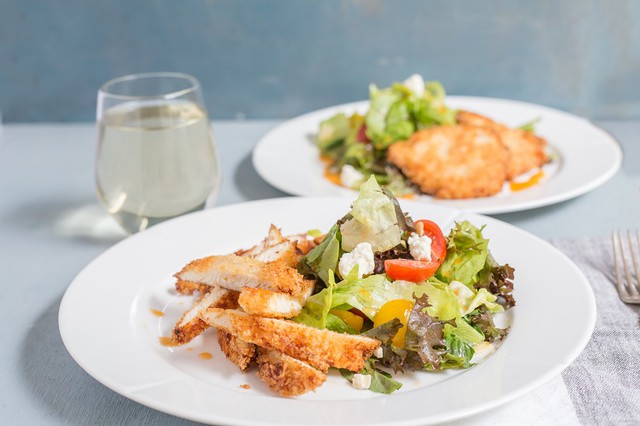 Panko Crusted Chicken with Lettuce & Herb Salad
Is mead a beer or a wine? The answer is neither. Mead, the world's first alcoholic beverage, was discovered when honey spontaneously fermented. Mead is still, meaning little or no carbonation, but sometimes mead can be carbonated. Truthfully it is neither beer or wine. With the hodgepodge of alcohol laws in the United States, it is safer to sell as a wine which allows for a higher alcohol content. We choose a mead for this pairing to complement the sweet salad dressing with a sweet beverage.
Suggestion: B. Nektar Kill All the Golfers, Ferndale, Michigan Georgia Local Recommendation: Monk's Mead, Atlanta, Georgia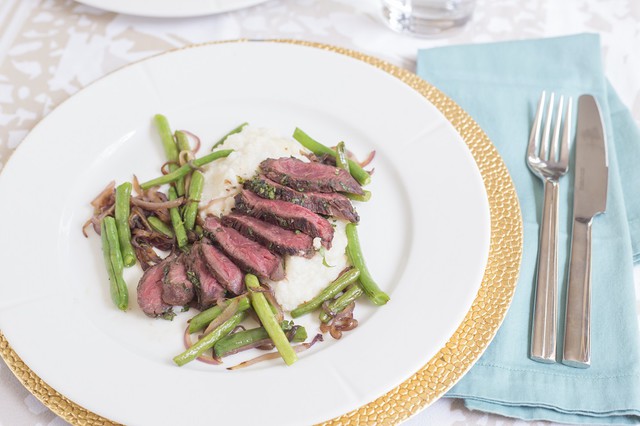 Herbed Hanger Steak with Green Beans, Red Onions & Grits
Steak always demands a big bold beer. For us, it doesn't get any bolder than a barley wine. The Roman army marched on wine, but when out of grapes they would make barley wine. What is barley wine? Well, it's a beer where every available sugar has been removed from the malt bill to give yeast plenty of food to produce lots of alcohol. For this dish, we suggest a barley wine that brings lots of malt sweetness, lots of bitter, and lots of alcohol to complement the big steak flavor.
Suggestion: 21st Amendment Lower DeBoom, San Francisco, California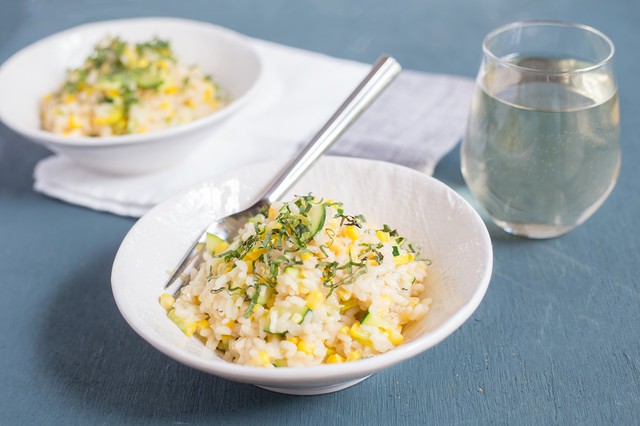 Summer Squash, Basil & Corn Risotto
Berliner Weisse - Berliners are light bodied and lower in alcohol (3-5%) so they won't overpower the delicate flavors of sweet summer squash and crisp corn. The tartness and a dry finish leaves the palate feeling clean and ready for the next beer!
Suggestion: Bayerischer Bahnhof Berliner Style Weisse, Leipzig, Germany Georgia-local recommendation: Creature Comforts Athena, Athens, Georgia