4 Recipes that Make Eggs Dinner-Worthy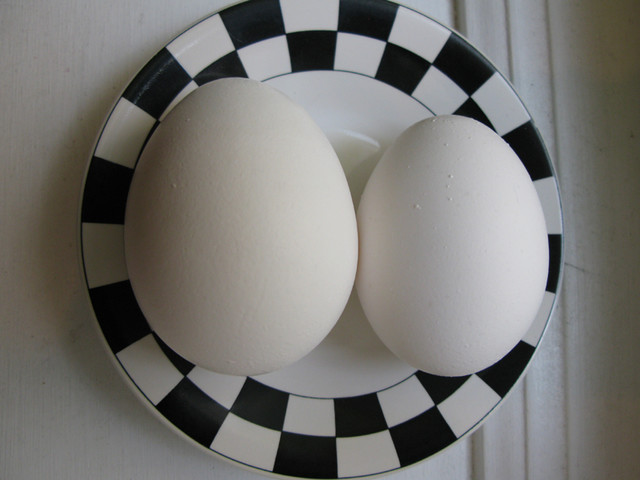 It's time to show your guests that eggs can go beyond the breakfast table.
While it's a humble staple to the breakfast routine of people all over the world, the unfortunate egg has lost its excitement at the dinner table. Meanwhile, other breakfast companions like pancakes, grits, and waffles are trending their way into our post-5 o'clock appetites.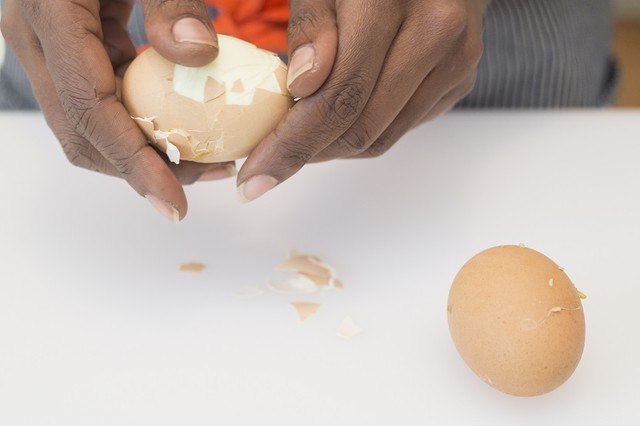 But the egg is dynamic enough to be a focal ingredient for more than a breakfast recipe. Here are 5 egg recipes that will appeal to your inner-foodie and motivate you to give eggs a chance at dinnertime.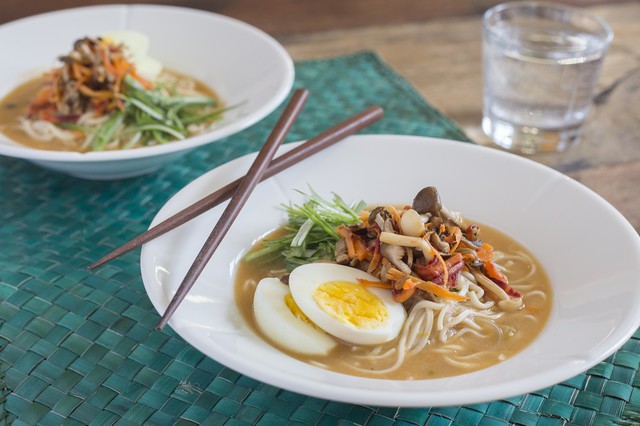 1. Ramen with Soft-Cooked Egg
Craft-ramen is a growing food sensation in the United States. From food trucks to trendy restaurants, chefs all over the country are exploring different combinations of miso and fresh noodles. A soft-cooked egg is a nice complement to the miso and provides an added boost of protein!
For some recipe inspiration, try our Shiro Miso Ramen with Soft-Cooked Egg, Mushrooms, Carrot & Shiso.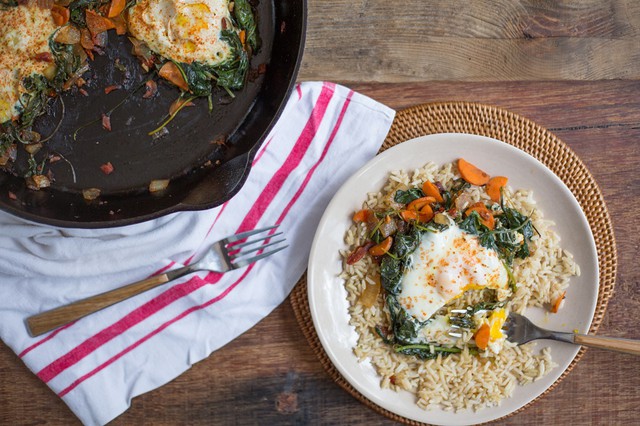 2. Veggie and Egg Skillet
Are you in search of a simple dish that reminds you of good 'country cookin?' Combine vegetables like carrots and sun-dried tomatoes with fried egg in an iron skillet. The runny egg yolk makes this dish, creating a rich sauce.
See how it's done in our Veggie & Eggs Skillet with Brown Rice recipe.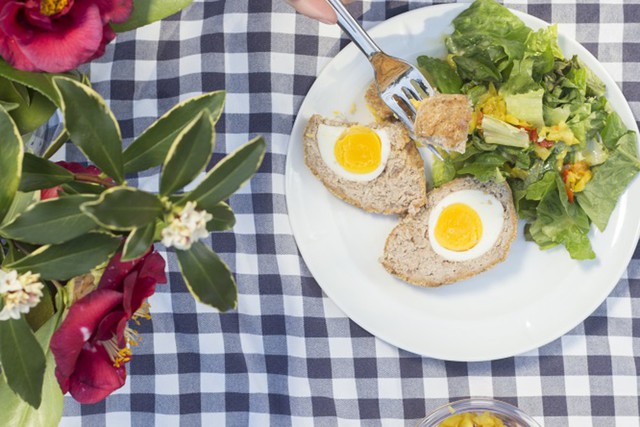 3. The Scotch Egg
Ready to really make eggs interesting? The Scotch Egg is considered classic pub fare in (you guessed it!) the United Kingdom. This egg dish takes some time to prepare, but your dinner guests will love what you've done with the plate!
We give the Scotch Egg an overhaul in our Scotch Egg with Chow Chow and Spring Lettuce dish.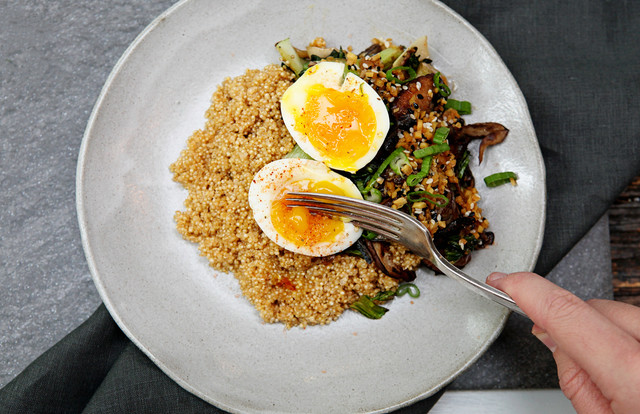 4. Quinoa, Veggies and Soft-Boiled Egg
Egg steals the show not only in the flavor of this dish, but also visually. Perch the halved, soft-boiled egg on top of a hill of ancient grains and fresh veggies for an interesting, savory meal.
Host a super food party with this Quinoa with Mushroom, Bok Choy & Soft-Boiled Egg.