President's Letter for the Week of June 6th, 2016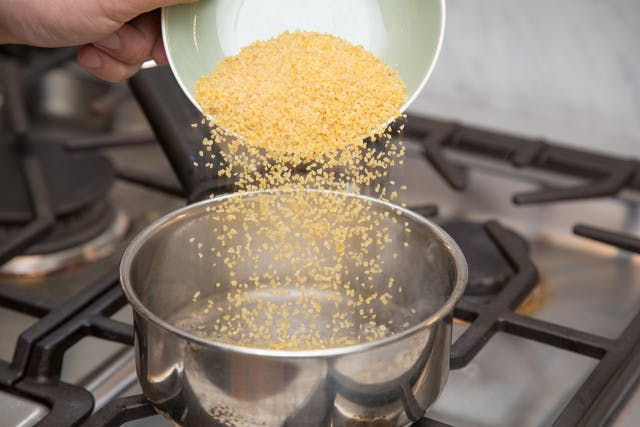 Each week you will find a letter from our President, Judith Winfrey, in your meal kit and also posted here on our blog. Judith details the latest news and excitement with PeachDish as well as the farmers whose products are featured in our meals for the week. Thank you for helping us to support the fine foks behind the fresh, delicious ingredients in your PeachDish!
Greetings Friends,
It's officially peach season! Hooray! We are celebrating by providing you fresh-picked Georgia peaches from Dickey Farms in every meal kit as your surprise treat. We hope you enjoy the delicious flavor of the first harvest.
As a reminder, we've updated the format of this weekly letter to give you even more transparency regarding food sourcing. In addition to knowing the farms that you helped to support, you'll also learn specifically which farm provided what ingredients for your dinner. Because we source from multiple producers, you may find that more than one farm supplied a particular ingredient. To discover even more about these farmers and food artisans, visit our Supplier Page, where you will find photos, links to their websites and more.
Atlanta Fresh Creamery, Atlanta, GA - heavy cream
Atlanta Harvest, Atlanta, GA - lettuces
Atlanta Smokehouse, Marietta, GA - rainbow trout
Beautiful Briny Sea, Atlanta, GA - PeachDish Salt
Belle Chevre, Elkmont, AL - chevre
Carolina Plantation, Darlington, SC - white grits, cornmeal
Crystal Organics, Newborn, GA - bok choy
Dayspring Farm, Danielsville, GA - wheat berries
Delta Blues Rice, Ruleville, MS - white rice
Dickey Farms, Musella, GA - peaches!
Herndon Farms, Lyons, GA - vidalia onions
Heywoods Provisions, Marietta, GA - breakfast sausage
Logan Turnpike Mill, Blairsville, GA - white grits
Love is Love Farm, Decatur, GA - green beans
Pine Street Market, Avondale Estates, GA - tasso
Pinewoods Farm, LaGrange, GA - cucumbers
Preserving Place, Atlanta, GA - strawberry preserves
Rise 'N Shine Organic Farm, Calhoun, GA - squash, tomatoes, parsley
Second Harvest, Lithonia, GA - basil
Springer Mountain, Mt. Airy, GA - chicken breasts
T.Lish, Birmingham, AL - Sweet Garlic Vinaigrette
Tewksbury Farm, Madison, GA - parsley
West Georgia Farmers Co-op, Hamilton, GA - zucchini, carrots
As always, if you have questions, comments or concerns, feel free to reach out to me directly or to our awesome customer service team. Thank you again for having dinner with PeachDish.
Judith Winfrey President, PeachDish