Peppery Piperade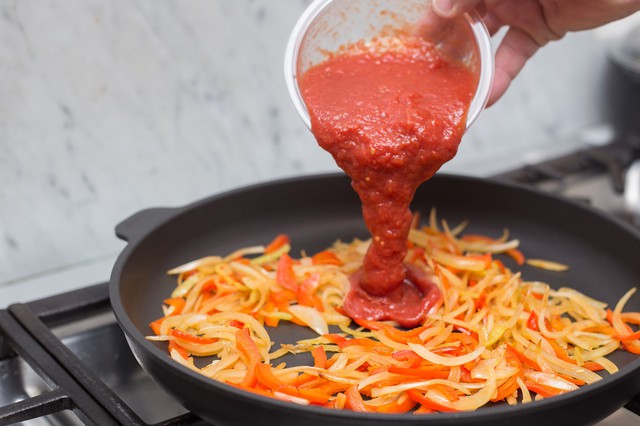 Piperade [pee-pay-RAHD] sauce is a pepper-based red sauce from the Basque region of Spain and the Midi Pyrenees in Southern France. Unsurprisingly, "piper" comes from the Latin word for ground pepper- the sauce is built with blended red bell peppers and ground pimentón (Spanish for paprika) for flavor, color, and heat. In Spain, piperade is usually served with a thick slice of jamón (ham), though the sauce is an excellent accompaniment to any pork as the spicy peppers play off the sweetness of the meat. At PeachDish, Chef Landon Thompson's recipe pairs this sauce with pork meatballs.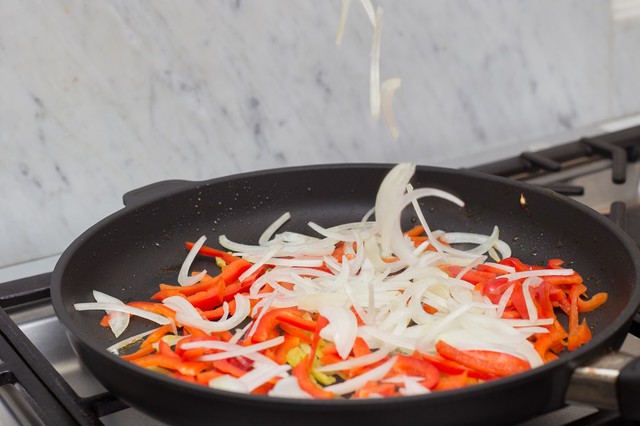 Piperade is also the base of the Basque omelet where the blend of peppers, onion, and tomato is whipped into an egg mixture and sautéed. This version is seen more through the south of France where egg-based sauces reign supreme.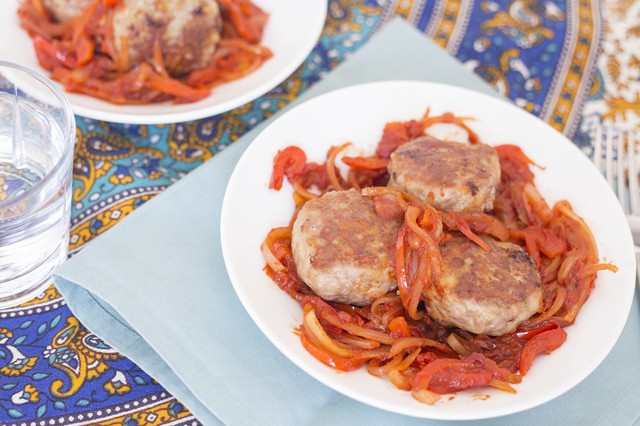 This sauce's deeply red color, created by the blending of red peppers, pimentón, and tomato, is said to salute the red in the Basque flag. Piperade's heat usually graces the table just as the heat of summer brings in peppers and tomatoes from the garden, so it might just be safe to assume that the sauce is also so red to hide how flushed diners' faces are.