Meet the Chef: Landon Thompson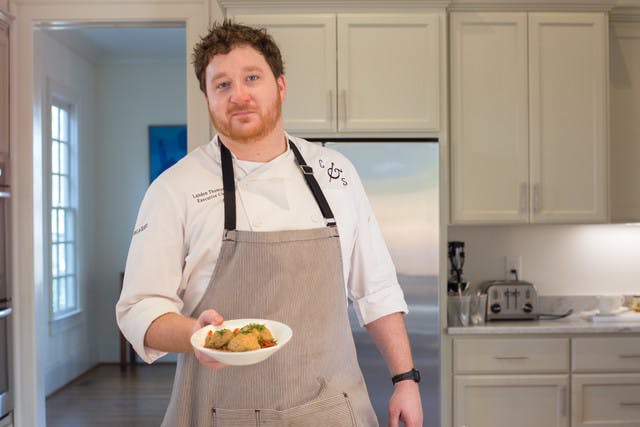 Since graduating from culinary school in 2007, Landon Thompson has navigated a meteoric rise through Atlanta's top-tier restaurant scene. After serving under some of the city's best-known restaurateurs at Holeman & Finch, Dogwood and Craft, Thompson joined the Iberian Pig as chef de cuisine. In 2013, he became the founding executive chef at Cooks & Soldiers, and shortly after its acclaimed opening he earned a nod from the James Beard Foundation as a semi-finalist for its annual "rising star" award.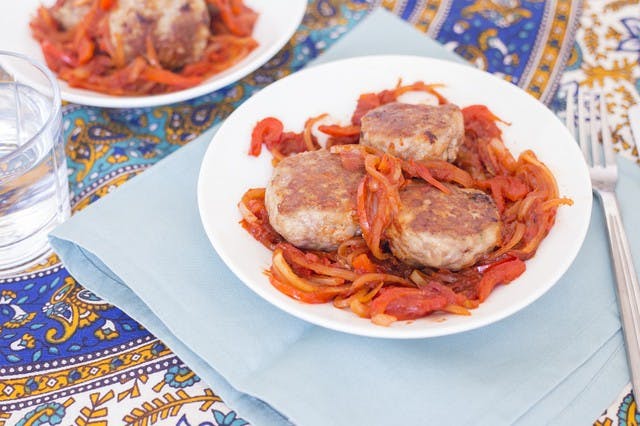 We were fortunate to have Landon visit our test kitchen and share his tricks of the trade with the PeachDish team. Hear more from the Atlanta chef in our interview with him below!
Why did you select this particular recipe as your PeachDish?
Do you have anyone in particular who helped foster your love for cooking?
How would you describe your style of cooking?
Where do you draw inspiration for your recipes?
What's your favorite thing to eat?
What's the most challenging part of your job?
What's your favorite food indulgence?
Who is your favorite Southern cook?
What charities do you love and support?