Baffled by Bog?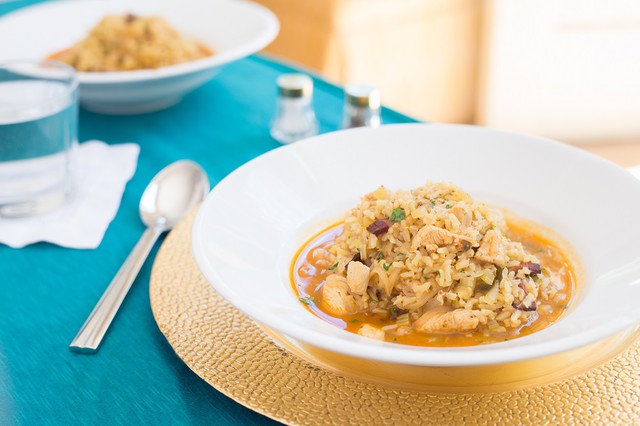 Chicken bog. Not the most glamorous name, but would a dish called by any other name be just as tasty? Well, sure, but we have to admit- bog is pretty accurate when talking about this Carolina Low-Country chicken stew. The chicken and gravy in this dish tend to swamp the rice, closely resembling the region from which it hails. Also known as pilaf, perlow, or if you're from deep in the marshlands, purloo, this dish is a sauce-laden combination of chicken, rice, pork product (in our case, bacon!), and spices that give just enough heat. If you've never heard of chicken bog, don't be too surprised; it's a name you're more like to hear from your grandmother than see published in the Times. A one-pot-wonder like chicken bog is eaten regularly but seldom talked about outside of the family table.
We think bog deserves a little attention, though. Any dish that's so full of flavor and heritage and is easy on the dishwasher is worth getting to know. Chicken bog is prepared much like any stew: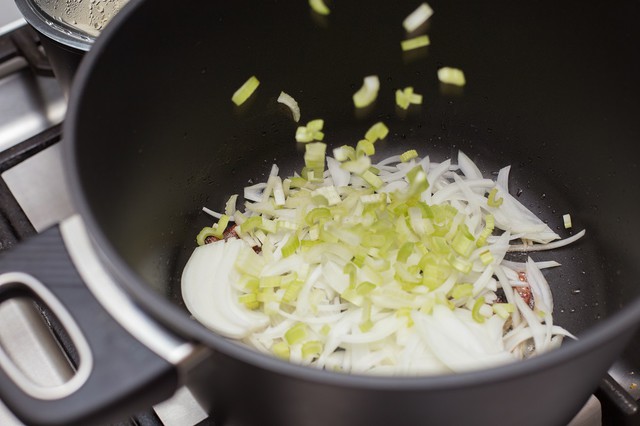 Sauté the aromatics (bacon, onion, and celery)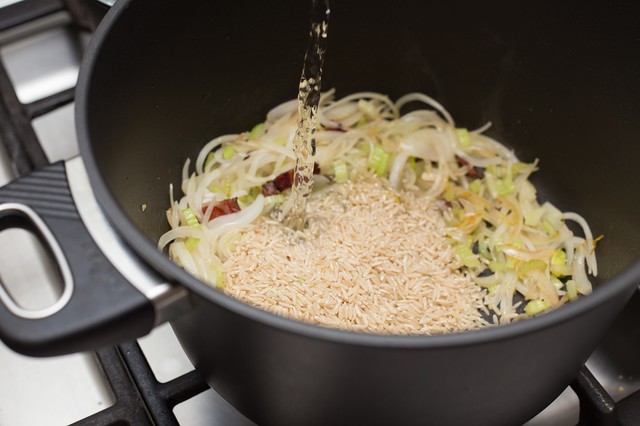 Add the liquid, rice, and seasonings to the pot and bring everything to a full boil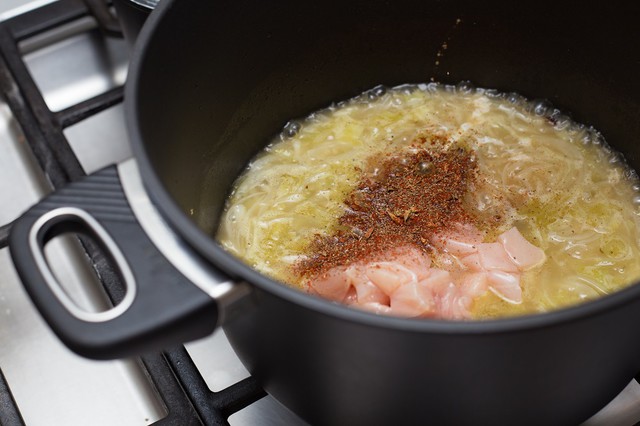 Add the chicken and spices, reduce to low, and pretty much walk away until the rice is cooked and the chicken is opaque
All that's left to do is remove the bay leaf, adjust the seasoning, and add parsley until this dish tastes just how your family likes it.
~Check out the full recipe here
Though chicken bog has been around for a while, it's no old fogey. It doesn't have any added gluten and, because the different flavor agents are added in stages, has a layered complexity of taste that will never grow tired.