Beer Pairings for the Week of May 23rd, 2016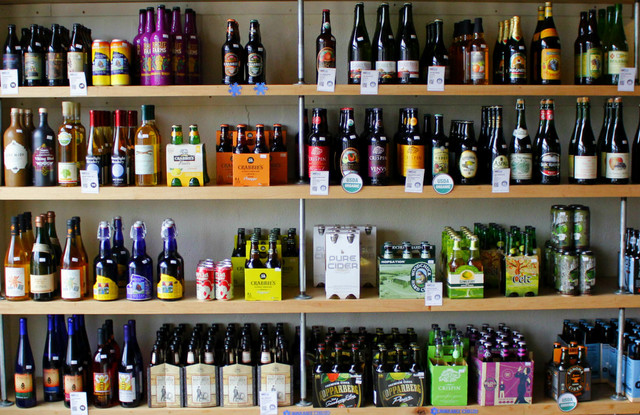 Looking for the perfect brew to go along with your PeachDish meals? We've got you covered. We've partnered with the owners of BeerGirl, a local Atlanta shop, to help you select the perfect beverage. BeerGirl's passionate owners, Alexia Ryan and Erik Lewis opened their shop with the dream of connecting the people of their community with delicious craft beer from the South and beyond. Here are this week's suggested pairings: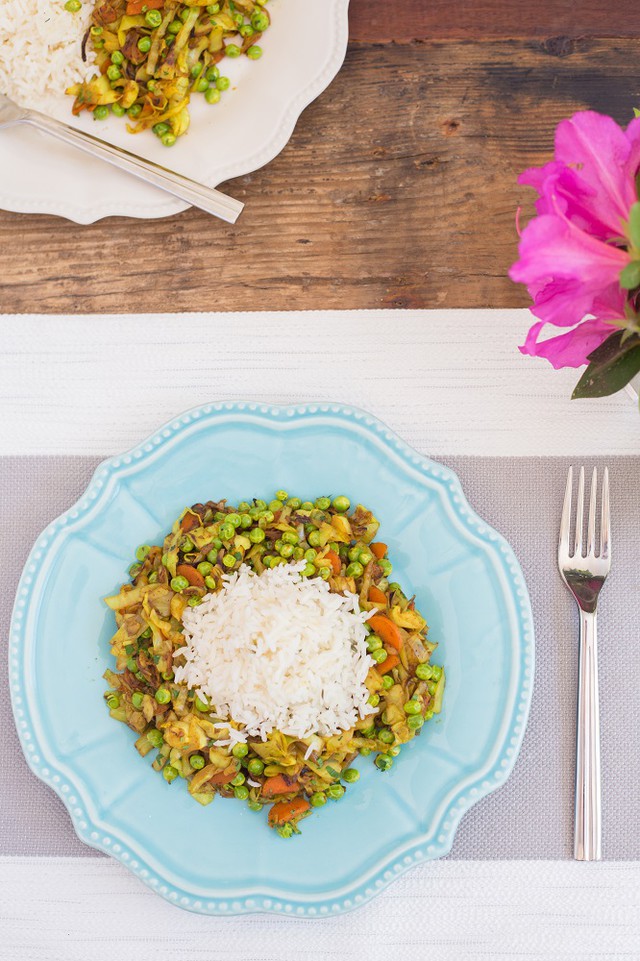 Caribbean Curried Cabbage & Peas with Thyme Rice
Ginger beer has enjoyed a lot of popularity over the past few years namely for being one of the chief ingredients of a Moscow Mule. However, ginger beer was popular long before the current drink craze. When the ships that carried the beer to India returned, they often brought ginger. What do you do with an excess of ginger? Well, you brew it into a refreshing beverage. A spicy ginger beer will help calm the fiery Scotch bonnet peppers and spicy curry flavors in this Caribbean-themed dish.
Suggestion: Hollows & Fentimans Alcoholic Ginger Beer, Hexham, England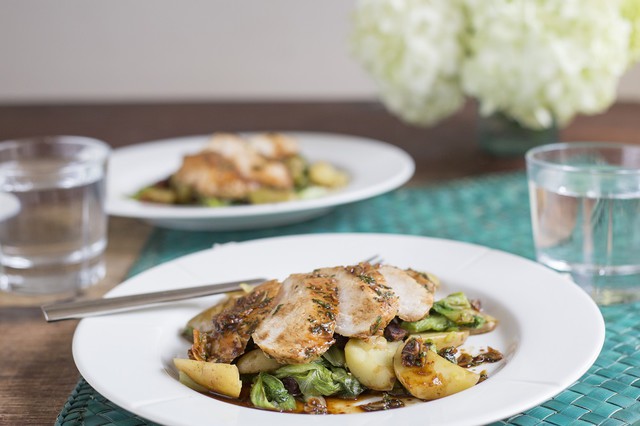 Balsamic Glazed Chicken with Bacon, Lettuce & Fingerling Potatoes
Brettanomyces is a wild yeast that lives on the skin of fruit. Typically brewers try to avoid wild yeast due to their unpredictable nature. A non-wild yeast will eat sugar in the malt and produce carbon dioxide and alcohol. A wild yeast will eat the sugar and produce a funk or, as a brewer would say, an off-flavor. For this dish, we want a beer that has a dryer characteristic and some bitterness to stand up to the balsamic, so we recommend a farmhouse ale fermented with Brettanomyces, which also brings the funk.
Suggestion: Prairie Brett C, Tulsa, Oklahoma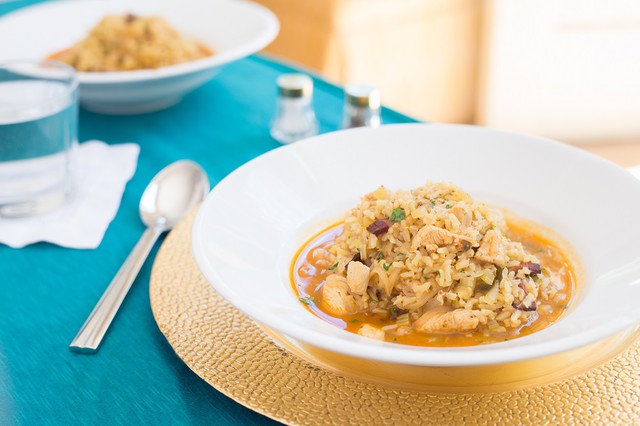 Low-Country Chicken Bog with Smoked Bacon & Brown Rice
Top fermenting yeast versus bottom fermenting yeast defines the two mother styles of beer. Lagers and Pilsners bottom ferment which requires lower temperature and more time to produce crisp, clean-tasting beer. Ales top ferment at a higher temperature in a short amount of time making them much easier to produce. For this low country classic. a crisp clean pilsner that refreshes your palate will provide the perfect accompaniment.
Suggestion: Victory Prima Pils, Downington, Pennsylvania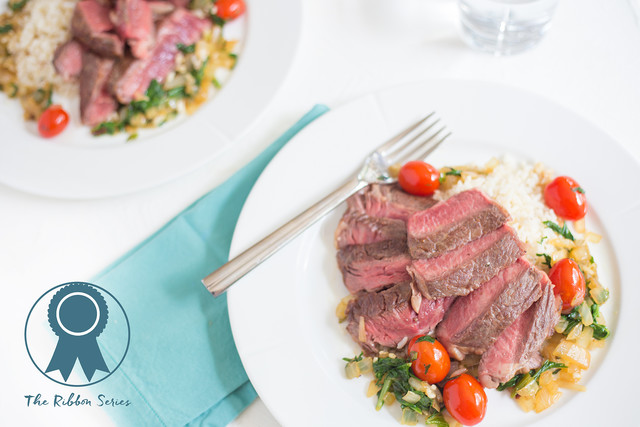 Georgia Grown Ribeye with Charleston Gold Rice & Cherry Tomatoes
Barrel aging of beer has gone from the rare oddity to something all reputable brewers are expected to do. Brewers have used everything from particular types of wood to recycling barrels used for other alcohols. Throughout this barrel aging experimentation, the combination of bourbon barrels and stouts has produced the most success. For this steak dish, we will fall back on the classic combination of bourbon and steak and substitute a bourbon barrel aged stout.
Georgia Local Recommendation: Three Taverns Departed Spirit, Decatur, Georgia Suggestion: Wicked Weed Dark Age, Asheville, North Carolina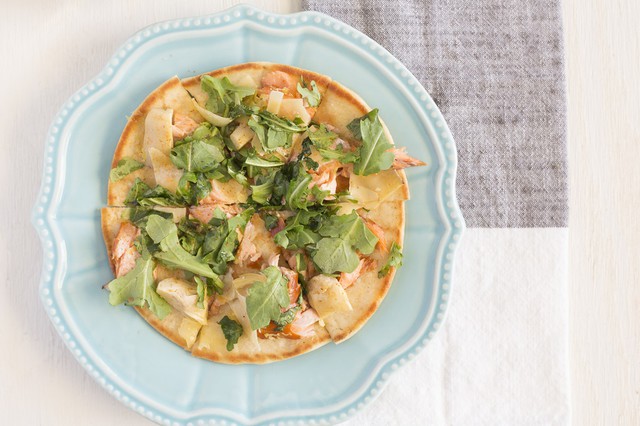 Flatbread with Smoked Salmon, Artichoke & Arugula
We've said it before: wheat beers are underappreciated for their ability to convey flavors. Hefeweizen or wit, the wheat beer can be as complicated as the brewer's imagination. Recently, brewers have started realizing that wheat beer should be embraced and celebrated; hopefully the hop heads amongst us will realize every beer does not have to be bitter to be good. To help the hop lovers make that tradition, we suggest a hoppy wheat beer to complement the bitter arugula while not overshadowing the other flavors.
Suggestion: 80 Acre Hoppy Wheat, Kansas City, Missouri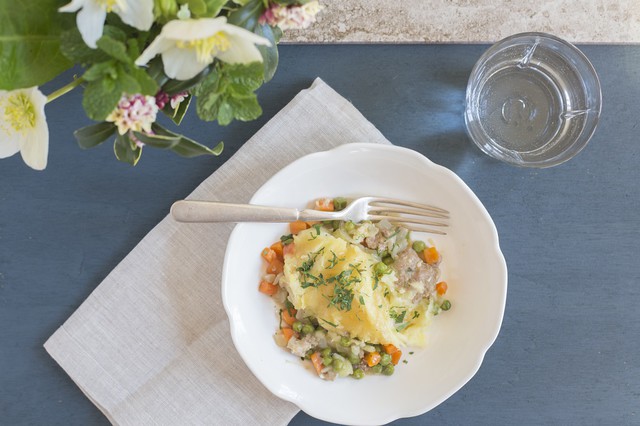 Cottage Pie with Pork, Carrots & English Peas
Did you know that ciders come in two major styles? We do not mean red apple or green apple, we mean dry or sweet. European ciders lean towards dry while American ciders run sweeter. With a classic cottage pie, try a dry Irish cider- it will clean your palate between forkfuls.
Suggestion: Magners/Bulmers Dry Irish Cider, Clonmel, Ireland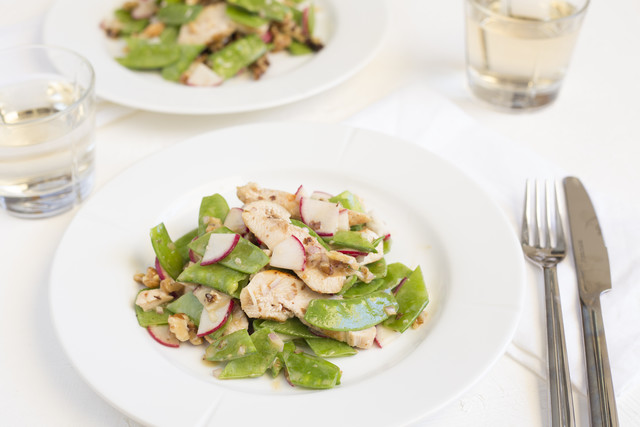 Chicken Breast, Snow Pea & Walnut Salad
As a child, my favorite thing about Chinese food were the snow peas. This flat sweet vegetable was fascinating. As an adult, I'm still a fan, but I also know that sweet complements sweet, so to bring out the sweet of the snow pea we will pair it with a hefeweizen. A hefeweizen brings the sweet with a little banana flavor which should go really well with this delicate dish.
Suggestion: Widmer Hefeweizen, Portland, Oregon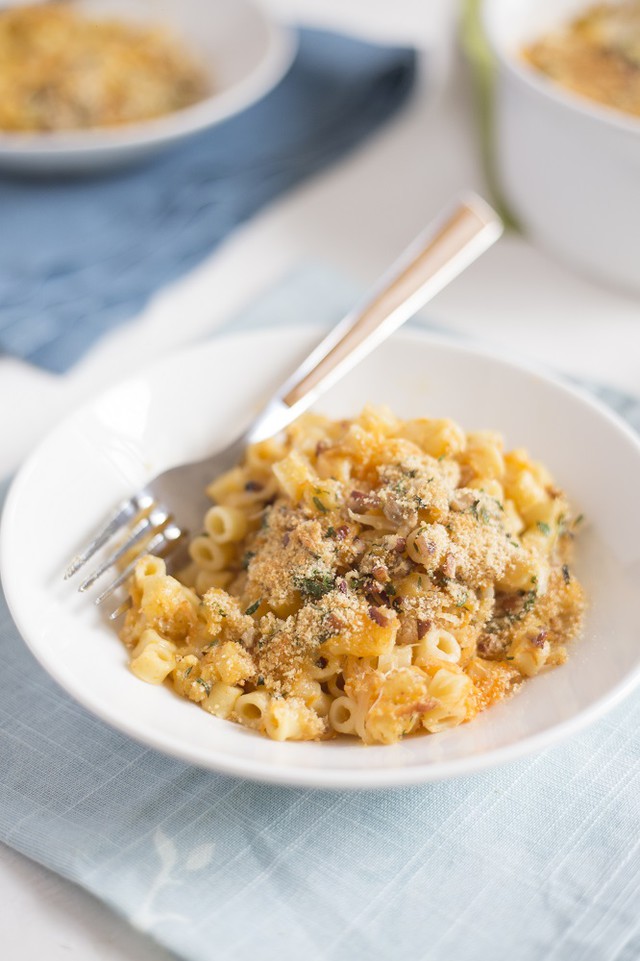 Ditalini & Spring Vegetable Casserole
Ciders are characterized as sweet or dry. Among the dry ciders, there can be several different designations of dryness much like you find in wine, but there aren't as many designations to classify a sweet cider. For a dish featuring spring vegetables we want to avoid a pairing that is too dry or too sweet, so we will choose a semi-sweet cider. It should complement the spring vegetables without overshadowing with too much sweetness.
Suggestion: Bite Hard Semi Sweet Cider, Boonville, California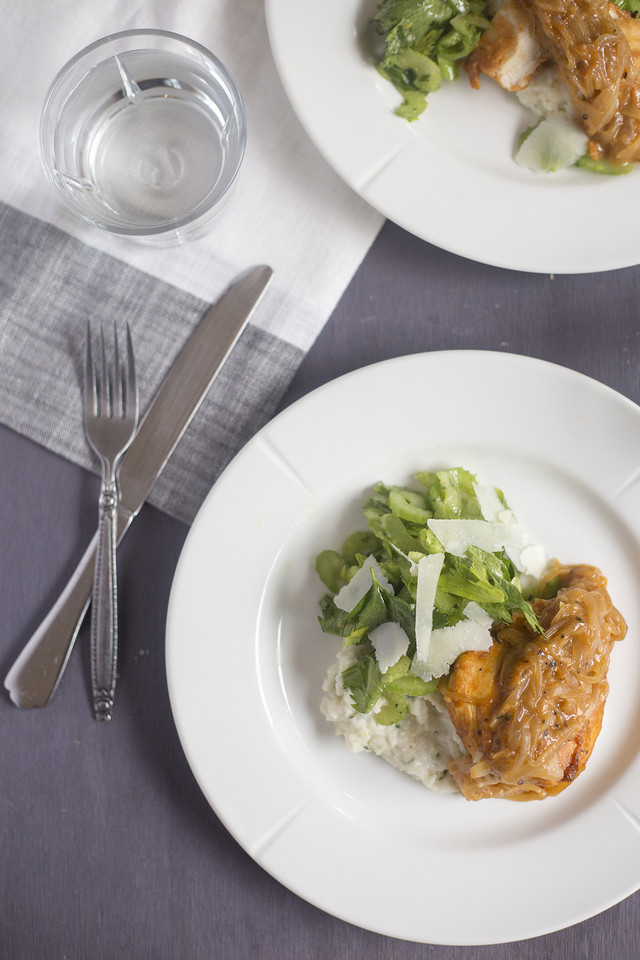 Virginia Willis' Smothered & Covered Chicken with Herb Grits and Celery Salad
Lactose has many uses in beer. You can take lactic acid and sour a beer, or use lactose sugar to sweeten a beer. Wait, wouldn't the yeast just eat the sugar and make more alcohol? Lactose sugar is un-fermentable which means adding it not only allows the brewer to add the milk monicker but also to sweeten the beer without increasing the alcohol content. Milk stouts are the comfort food of beer and it will compliment the "smothering"
Suggestion: Left Hand Milk Stout Nitro, Longmont, Colorado