The Vivacious Vidalia: 5 Ways
Vidalia Onions are known as a point of pride for our neighboring farmer friends. This vegetable, tag-lined by the phrase "If it's not from Georgia, it's not a Vidalia" was developed in Vidalia, Georgia, and only grows in - you guessed it - Georgia soil. Here are 5 summery recipes where the revered allium shines.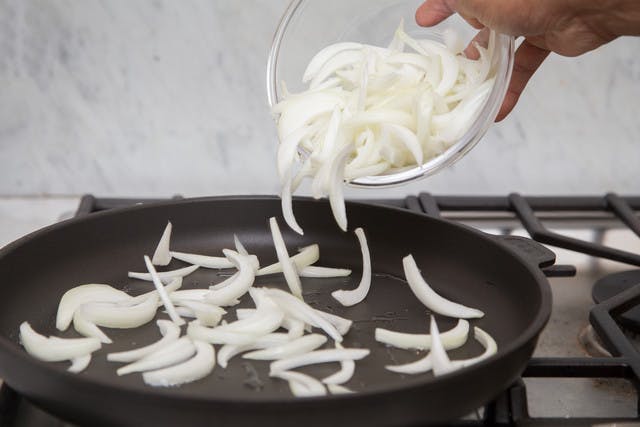 Mose Coleman was the first farmer to grow Vidalia Onions. During the Great Depression, farmers were trying out cash crops that took well to the Georgia soil. Onions not only thrived in Georgia, but grew sweet. Soon after, Georgia sponsored a farmer's market in Vidalia, and word of this unique new onion began to spread. Fast-forward to 1990, and the Vidalia Onion is Georgia's official state vegetable. Though these onions only grow in Georgia, they are shipped to all 50 states and Canada, with a peak growing season in spring and summer. The Vidalia onion's particular sweetness, a characteristic resulting from the low-sulfur soil in the region it's grown, grants it international acclaim. While not as concentrated in sulfur-containing compounds as other onions, Vidalia's provide disulfides and trisulfides, which are beneficial for their anti-microbial, anti-fungal and anti-cancer properties.
Because the onion is much sweeter than its somewhat more astringent cousins, Vidalia's are delicious cooked and raw, like in sandwiches, salads and slaws. They're not just for Southern-style favorites either; they're popular for their ethnic versatility. The flavor of the onion pairs well with Asian and Middle Eastern dishes, as well as classic Tex-Mex fare like quesadillas and guacamole.
1)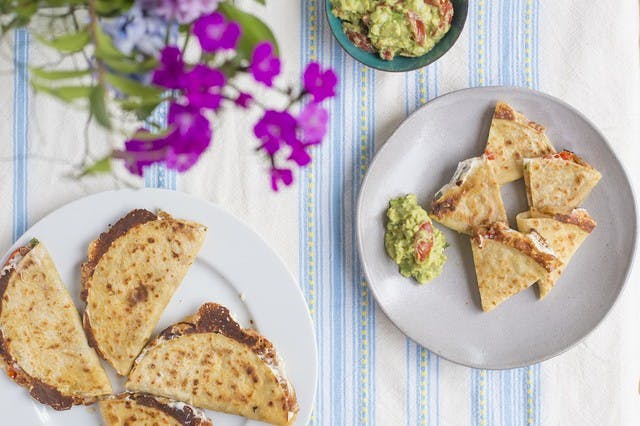 Showcasing the sweet onion's amazing versatility, this recipe calls for thinly sliced, lightly caramelized Vidalia to fill the quesadilla, and raw diced Vidalia to bring an enticing crunch and delicate sweetness to classic guacamole. The super-savory, ooey-gooey filling of the quesadilla is balanced perfectly by the refreshing and creamy guacamole spread, so be sure to include both in every bite!
Shipping the week of July 15th
2)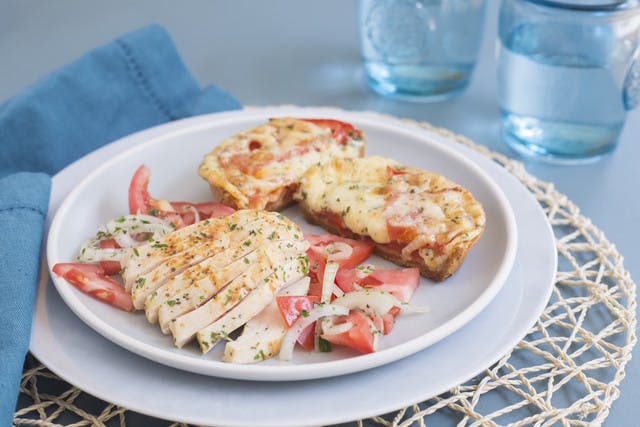 Tomato pie is a beautifully simple dish. When it's this hot outside, no one wants to spend hours in the kitchen. Instead, all you have to do is slice into the best tomatoes on the farm (the ones that are so fragrant that it's all you can do to save them for the pie) layer them into a pie shell with cheese, mayonnaise, and a little flair of basil, and pop the pie in the oven until the cheese is bubbly and the smell of the tomatoes and buttery crust drives you fit to crazy. Our very own culinary director, Seth Freedman, prepared this dish for a Georgia Grown dinner at the James Beard House in New York City. Highlighting pride-of-Georgia Vidalia onions and juicy summer tomatoes, it's an elegant update of a Southern classic.
Shipping the weeks of July 8th and July 15th 3)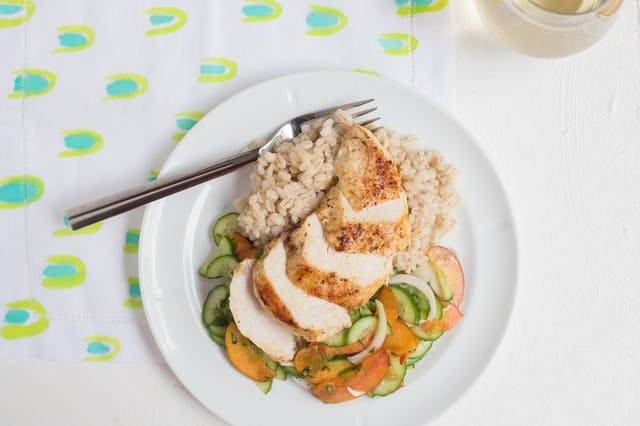 Peaches and Vidalia onions are summertime favorites in Georgia, and pairing them with cucumber and basil makes for a refreshing salad that fuses the best seasonal flavors of a local farmers market. It's served with simple pan-seared chicken breast and bouncy barley, making it a family-friendly meal that comes together oh-so quickly.
Shipping the week of July 22nd
4)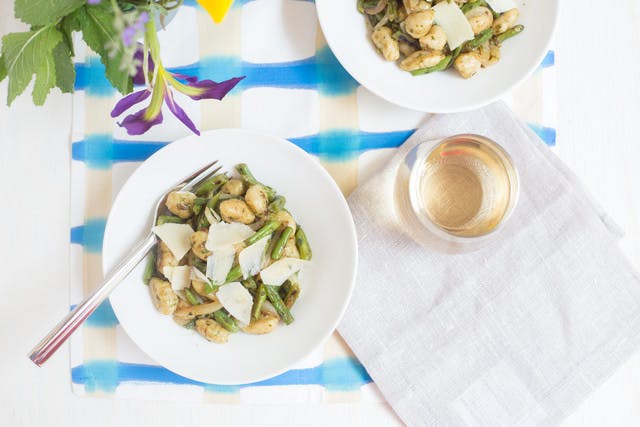 Nashville-based Alfresco Pasta makes a superior gnocchi. Made with potatoes and ricotta, these Italian dumplings are light and airy, yet sturdy enough to feel like a substantial meal. Tossing them with bright pesto, summer green beans and sweet Vidalia onion makes for an easy, satisfying supper.
5)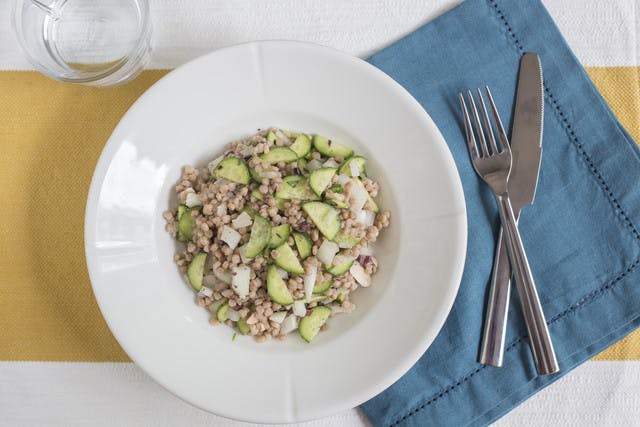 This French influenced salad is light and tangy, with just enough sweet-crisp texture from the cucumbers and onion to fill you up. Tarragon, which has an anise-like flavor, adds bright bittersweet notes to the salad, while sliced almond give every bite a nice crunch. It's a delicious meal on its own, but you can serve it with a tender grilled chicken breast to satisfy omnivores with bigger appetites.
Onion? On-yum! Check out these recipes:
VIDALIA ONION TART WITH GOAT CHEESE, ROSEMARY, AND KALAMATA OLIVES
GRILLED BRATS WITH CARAMELIZED PEPPERS & ONION & TOMATO-CUCUMBER SALAD
CYNTHIA GRAUBART'S GRILLED STEAK, ONION & BLEU CHEESE SALAD WITH SEARED OKRA & TOMATOES
VEGGIE TACOS WITH SWEET POTATO & CARAMELIZED ONION