Meet the Chef: Chinese Southern Belle's Natalie Keng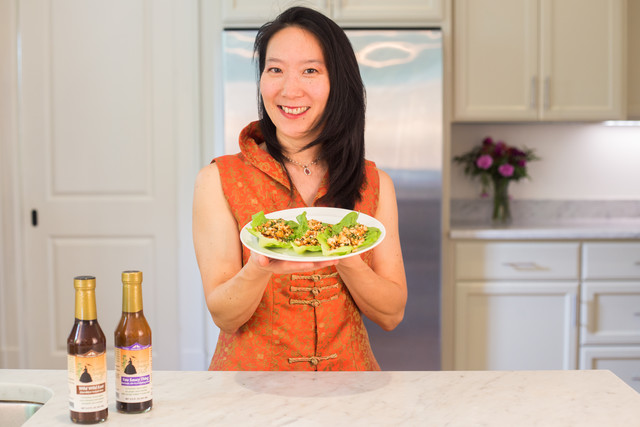 Chinese Southern Belle is no ordinary company. Since 2009, Natalie Keng, and her mother, Margaret Keng, have showcased authentic home-chef traditions and Southern goodness through popular, custom culinary events and in their award-winning sauce line. The company mission goes beyond simply eating or cooking. Chinese Southern Belle's mission is to connect food, culture & diversity through a wide range of offerings. Priorities include supporting local food initiatives, farmers markets, fellow local, woman and/or minority-owned businesses, and community nonprofit organizations, like Farm to Wok, Farm to School programs.
Natalie Keng is a food, culture & diversity expert, writer, entrepreneur and former elected official. A native of Atlanta, she grew up working in the family restaurant then went on to graduate from Vassar College and the Harvard Kennedy School, respectively. Natalie is a guest host/producer on PBS's Georgia Traveler show and contributing writer to several publications. She serves on the board of Keeping It Wild, a nonprofit dedicated to diversity and the environment, the Vassar Fund Council and is a volunteer of the Harvard Club of Georgia and Metro Atlanta Cycling Club. She often teaches with her mother, Margaret Keng, "Teacher of the Year" and home chef emeritus.
We were fortunate to chat with Natalie and learn more about her take on cooking, Southern food, and more:
Why did you select this particular recipe as your PeachDish?
Do you have anyone in particular who helped foster your love for cooking?
How would you describe your style of cooking?
Where do you draw inspiration for your recipes?
What's the most challenging part of your job?
Catch more on Natalie through: