Beer Pairings for the Week of September 26th, 2016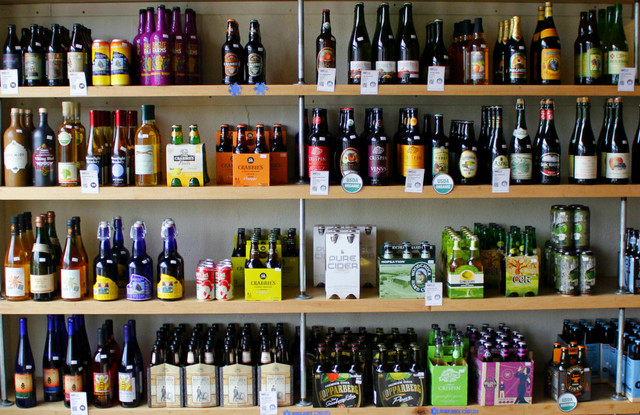 Looking for the perfect brew to go along with your PeachDish meals? We've got you covered. We've partnered with the owners of BeerGirl, a local Atlanta shop, to help you select the perfect beverage. BeerGirl's passionate owners, Alexia Ryan and Erik Lewis opened their shop with the dream of connecting the people of their community with delicious craft beer from the South and beyond. Here are this week's suggested pairings: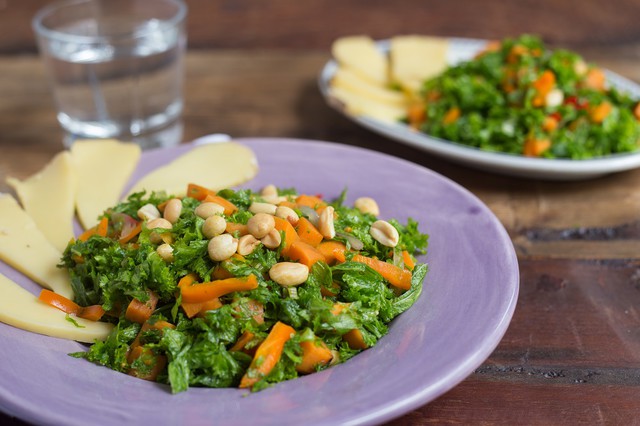 Mustard Greens Salad with Sweet Potato, Tomme & Cider Dressing
In 1907, Belgium had as many breweries as the United States in 2012. Seriously, over 3,000 breweries in a country roughly twice the size of Maryland. Whenever someone says we're getting over-saturated with breweries, we think of that fact. For this dish of sweet, cream, spice, and acid we are going to pair a Belgian golden ale that will help the sweet potatoes shine and not overshadow the other flavors.
Georgia Local Recommendation: Reformation Cadence, Woodstock, Georgia Suggestion: La Chouffe, Achouffe, Belgium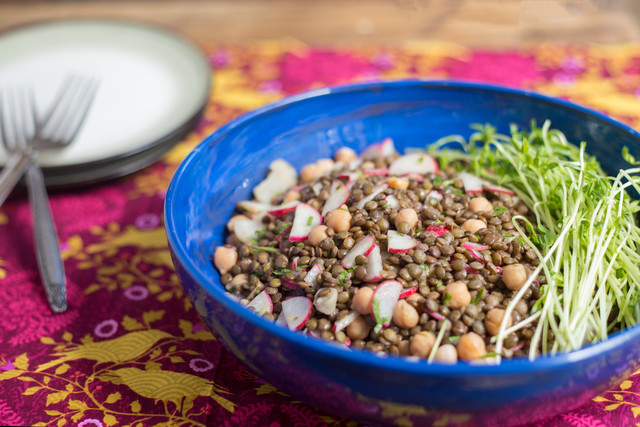 Lentil, Chickpea & Mint Salad with Lemon
The wheat beer is a perfect conveyance for added flavors in a beer. A dish containing mint and lemon flavors needs a beer that brings complementary flavors that will not clash with the dish. For this reason, we suggest a lemongrass-flavored wheat beer that will bring some lemon and mint flavors to the beer as a complement.
Georgia Local Recommendation: Second Self Thai Wheat, Atlanta Georgia Suggestion: West Brook White Thai, Mount Pleasant, South Carolina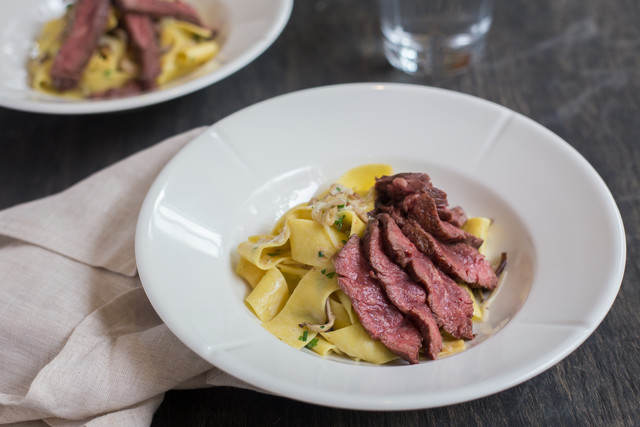 Hanger Steak with Creamy Egg Noodles & Mushrooms
Steak always demands a big, bold beer. For us, it doesn't get any bolder than a barley wine. The Roman army marched on wine, but when out of grapes they would make barley wine. What is barley wine? Well, it's a beer where every available sugar has been removed from the malt bill to give the yeast plenty of food to produce lots of alcohol. For this dish, we suggest a barley wine that brings lots of malt sweetness, lots of bitterness, and lots of alcohol to complement the big steak flavor.
Suggestion: 21st Amendment Lower DeBoom, San Francisco, California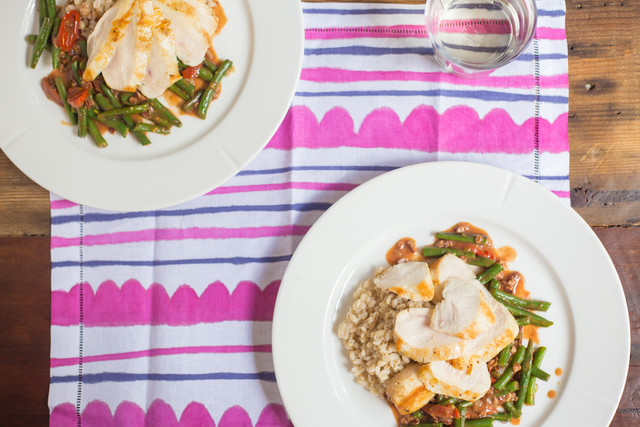 Chicken Breast with Barley, Snap Beans, Tomato & Pan Gravy
What could be easier than pairing a barley dish with a beer? Well, there are more flavors to worry about in this dish than barley. We have the sweet tomato and a complex pan gravy to contend with as well. For this dish, we will suggest a porter with deep roasted flavors that should complement the barley, while playing nice with the gravy.
Suggestion: Anderson Valley Deep Enders Porter, Mendocino, California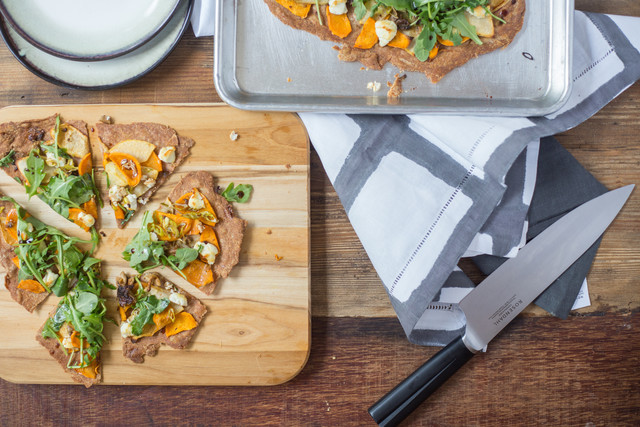 SuperFood Flatbread with Sweet Potatoes, Mushrooms, Goat Cheese & Balsamic Drizzle
Delight or disgust are the two reactions to expect when you give someone their first sour beer. You can learn to love sour beer, but it is a style that is as polarizing as the IPA. For this dish featuring only four ingredients, we will choose a sour beer that complements the balsamic drizzle, bringing its own sweet and sour tang.
Suggestion: Vichtenaar Flemish Ale, Vichte, Belgium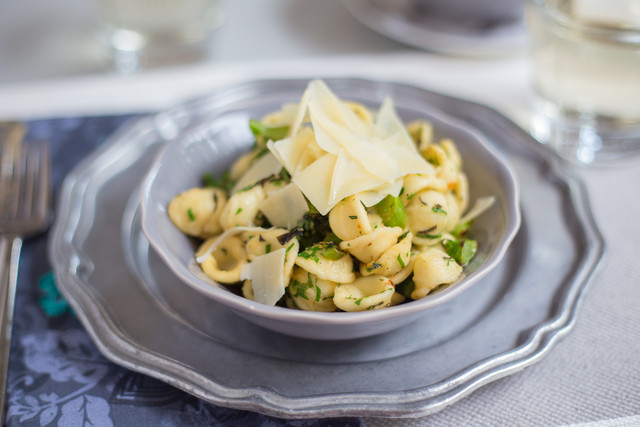 Orecchiette with Broccolini, Garlic & Crushed Red Pepper
Pepper is a common flavor in a beer. Pepper flavors can come from peppery Belgian yeast or from chilis added directly to beer. We tend to favor beers that are not only about adding heat, but add a pepper dimension to a beer. For this dish of pasta, garlic, and red pepper we suggest a chocolate stout that brings a mole-like quality as a complement.
Suggestion: Green Flash Dia De Los Serranos, San Diego, California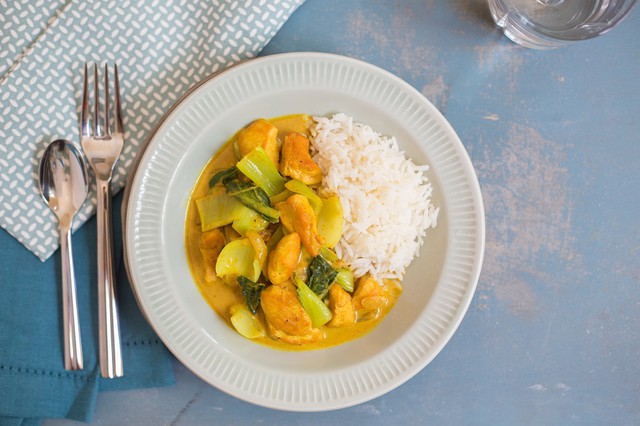 Curried Chicken Breast with Bok Choy & Jasmine Rice
Because of the craft beer industry's penchant for experimentation, we now have beers with virtually every spice profile available in the market. When looking to pair a dish with some regional flavor profiles, why not try a beer with the same or similar regional flavor profiles? Try something like a witbier with lemongrass and ginger that will enhance those complex curry spices.
Georgia Local Recommendation: Second Self Thai Wheat, Atlanta, Georgia Suggestion: Westbrook White Thai, Mount Pleasant, South Carolina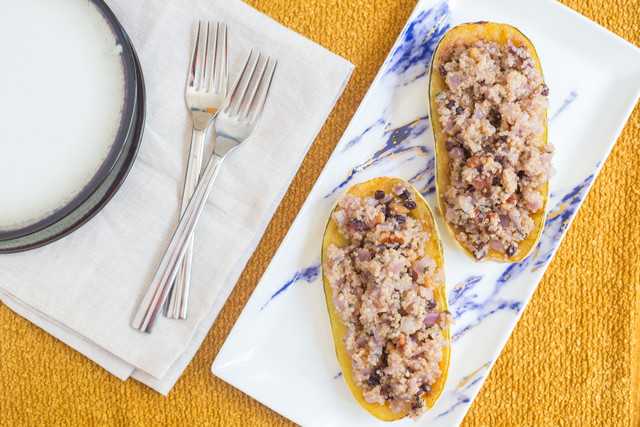 Roasted Delicata Squash Stuffed with Quinoa, Currants & Sage
Roasting vegetables brings out a sweetness and depth of character that other cooking methods can never approach. Belgian strong ales bring fruity aromas and spicy flavor along with the extra carbonation from bottle conditioning. This beer style will play well with the sweetness from the roasting while adding just a little punch of spice.
Suggestion: Duvel, Breendonk-Puurs, Belgium