Wine Pairings for the Week of September 26th, 2016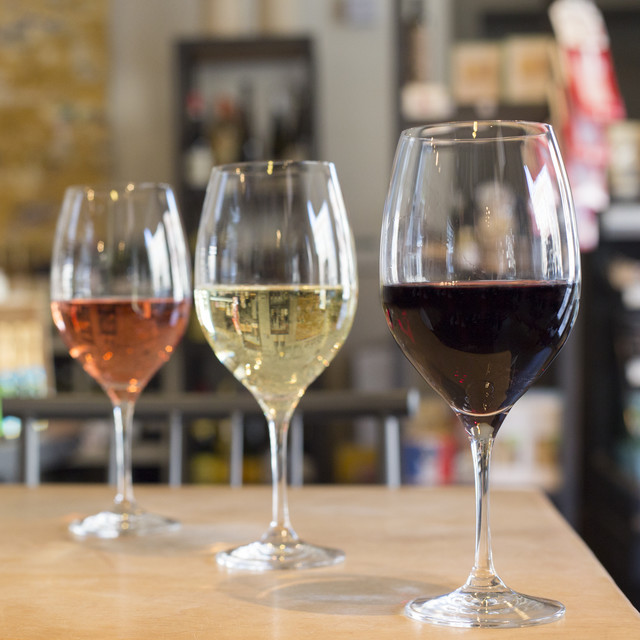 Each week, Wine Specialist Sarah Pierre brings you suggestions to complement your PeachDish meals. Sarah is one of the owners at 3 Parks Wine Shop in Glenwood Park, Atlanta. She paired up with the team of The Shed at Glenwood and The Pig and The Pearl and opened 3 Parks in 2013. Prior to opening the store, she spent most of her career working and managing notable restaurants in Atlanta and New York City. Sarah selects all of the wines that are offered at 3 Parks Wine Shop and also assists in pairing wines for local events and dinners throughout Atlanta.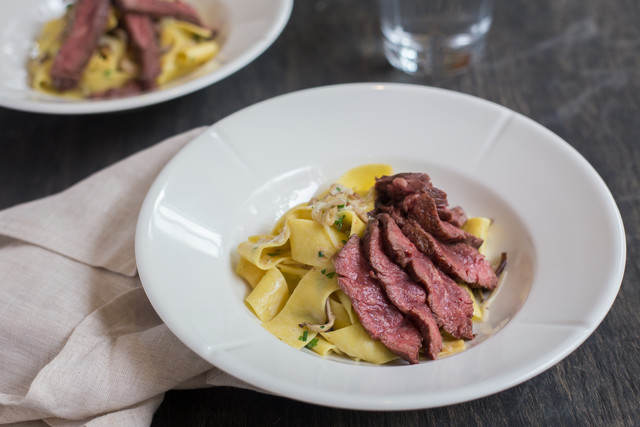 Hanger Steak with Creamy Egg Noodles & Mushrooms
Morellino di Scansano - This young, fresh, food-friendly Tuscan Red wine will be a great pairing for this dish. There was a time when Morellino, a blend of mostly Sangiovese, was considered a farmer's red wine, but many years later it is becoming recognized for its quality and likeability. While echoing the tartness of the sour cream, this wine demonstrates floral aromas, dried herbs, and berry noteswith nice juicy texture for this creamy pasta. Suggestion: Doga delle Clavule Morellino di Scansano, Tuscany, Italy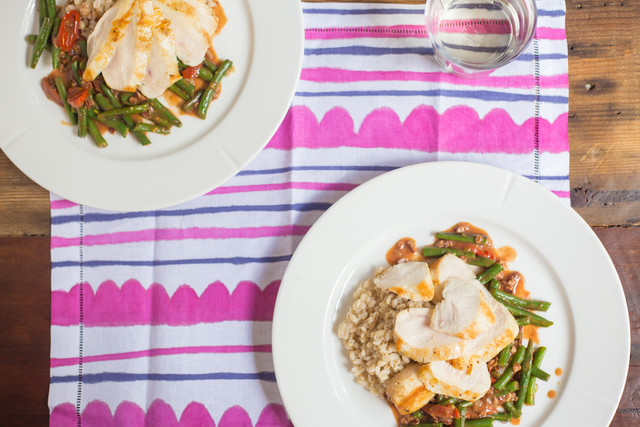 Chicken Breast with Barley, Snap Beans, Tomato & Pan Gravy
Côtes du Rhône - A blend of Grenache, Syrah, and Mourvedre will be great with this PeachDish. You'll get nice structure, spice, acid, and fruit - hitting all the components you'll want for this meal. Suggestion: St. Damien Côtes du Rhône, France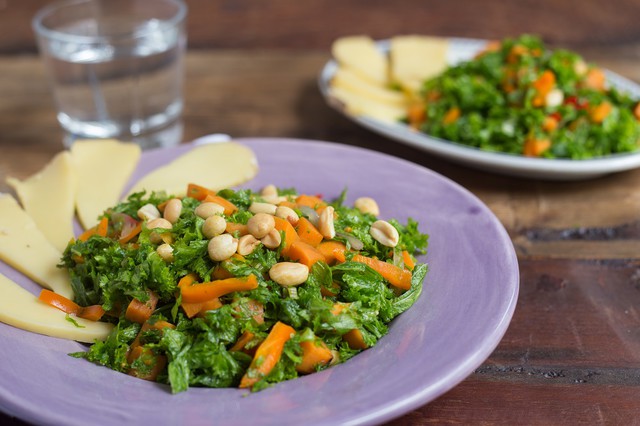 Mustard Greens Salad with Sweet Potato, Tomme & Cider Dressing
Vinho Verde - Grab a glass of this crisp, slightly effervescent, zingy white wine from Portugal. This young wine is light, fresh, and easy to drink. It's perfect accompaniment for a tangy and sweet salad. Suggestion: Calamares Vinho Verde, Portugal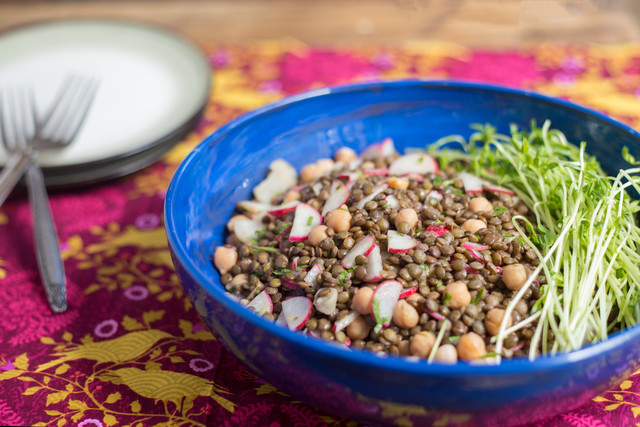 Lentil, Chickpea & Mint Salad with Lemon
Albariño - This white grape varietal from northwestern Spain has bright, tart citrus notes of lemon & lime and stone fruit. Its rich texture and savory components will pair nicely with the herbs and the spice from the radish and mustard. Suggestion: Burgans Albarino, Rias Baixas, Spain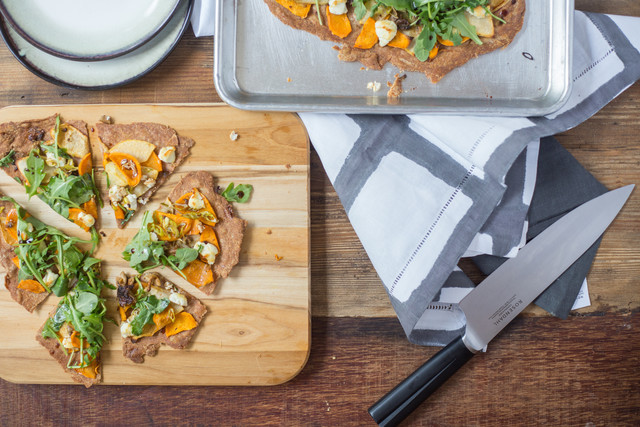 SuperFood Flatbread with Sweet Potatoes, Mushrooms, Goat Cheese & Balsamic Drizzle
Pinot Noir - Savory, earthy vegetables like mushrooms and arugula will pair well with Pinot Noir as well as the sweet potatoes matching the fruit forward flavor profile of the red. Suggestions: Love Block Pinot Noir, Central Otago, New Zealand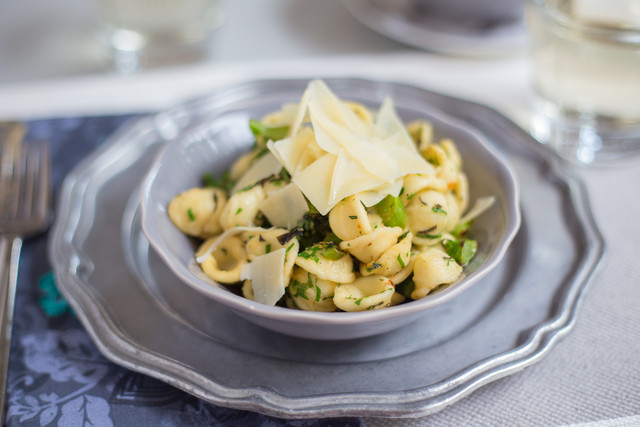 Orecchiette with Broccolini, Garlic & Crushed Red Pepper
Pinot Grigio - A simple classic Italian dish deserves to be paired with is regional match. A young, lively glass of Pinot Grigio! Suggestion: Scarpetta Pinot Grigio, Friuli, Italy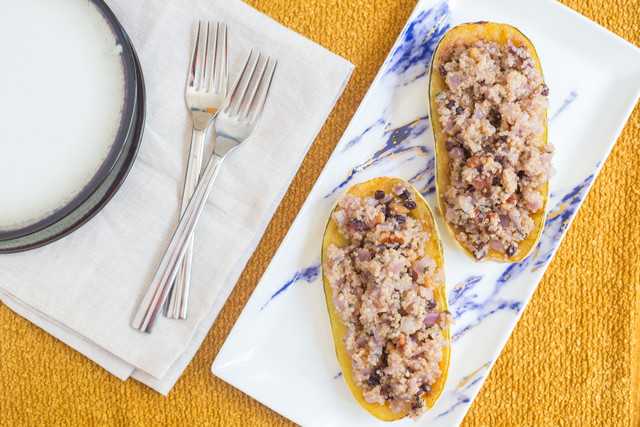 Roasted Delicata Squash Stuffed with Quinoa, Currants & Sage
Primitivo - The Italian Zinfandel! Generally speaking, the Zinfandels from Italy tend to be a touch lighter than the American Californian Zinfandel. Primitivos are typically grown in southern Italy near the heel of the boot. The wines are jammy, plummy, spicy, and rustic. Such a fun wine for this stuffed squash that also brings out the currant flavors! Suggestion: Castello Monaci Pilùna Primitivo, Salento, Italy
Chenin Blanc - Loire Valley Chenin comes in a number of styles ranging from bone dry to off dry and even sweet. You'll be fine with grabbing a dry or off dry bottle of Chenin Blanc for this dish. This acidic, crisp white wine from France will be perfect for the nutty, sweet stuffing. Suggestion: Remy Pannier Vouvray, Loire France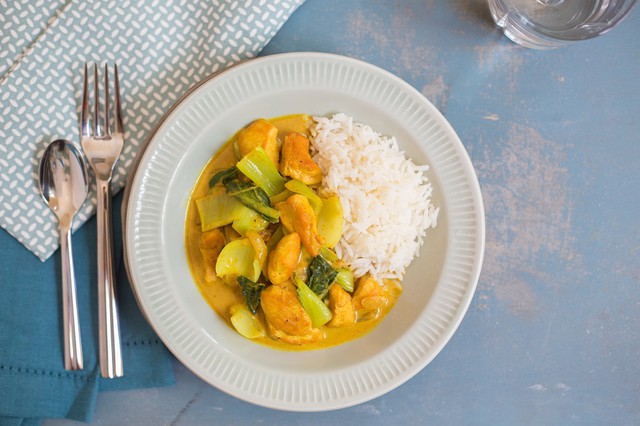 Curried Chicken Breast with Bok Choy & Jasmine Rice
Merlot - Ideally with curry dishes, whether spicy or mild, if you're going to choose a red wine to pair with your meal it needs to be a softer, fruit-driven red. You want to avoid dry/tannic wines, or wines that have too much oak presence. Try a fruit-forward, easy drinking Chilean Merlot. Suggestion: Vina Ventisquero Reserva Merlot, Maipo Valley, Chile
Chardonnay - Surprisingly, Chardonnay pairs really well with curry - especially mild curries such as this one. Stay clear of the oaked Chardonnays - primarily from California. Suggestion: Tabali Chardonnay Reserva Especial, Limari Valley, Chile.