Artisan Spotlight: Delta Blues Brown Rice Grits
This creamy Southern staple is usually made from corn or hominy, but Delta Blues, a family-owned business based in the Mississippi Delta that has been growing, milling and packaging its own rice for several generations, adds a twist to tradition by introducing brown rice grits (or rice middlins, if you're savvy).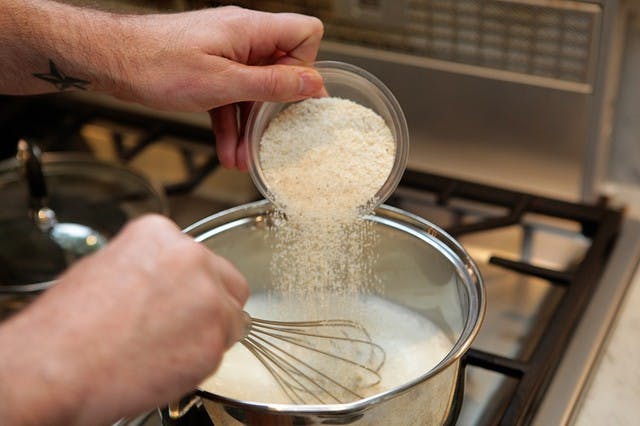 As regular rice travels through a machine for husking and polishing, a process that involves a lot of friction, a small portion of the grains are inadvertendantly broken. Although deemed an undesirable byproduct in the past, these broken grains are now in high demand; it's wild popularity led Delta Blues to designate a machine specifically to break grains! The process requires no heat or special cutting- just time and heavy friction. So why choose a steamy bowl of brown rice grits over its familiar hominy counterpart? Brown rice is nutritionally stocked with dietary fiber, essential minerals and B vitamins, and is famed for its role in the prevention of metabolic syndrome, heart disease, and colon cancer; these nourishing benefits translate directly into brown rice grits, which offer the same comforting velvety texture as traditional grits- it's a suppertime win-win!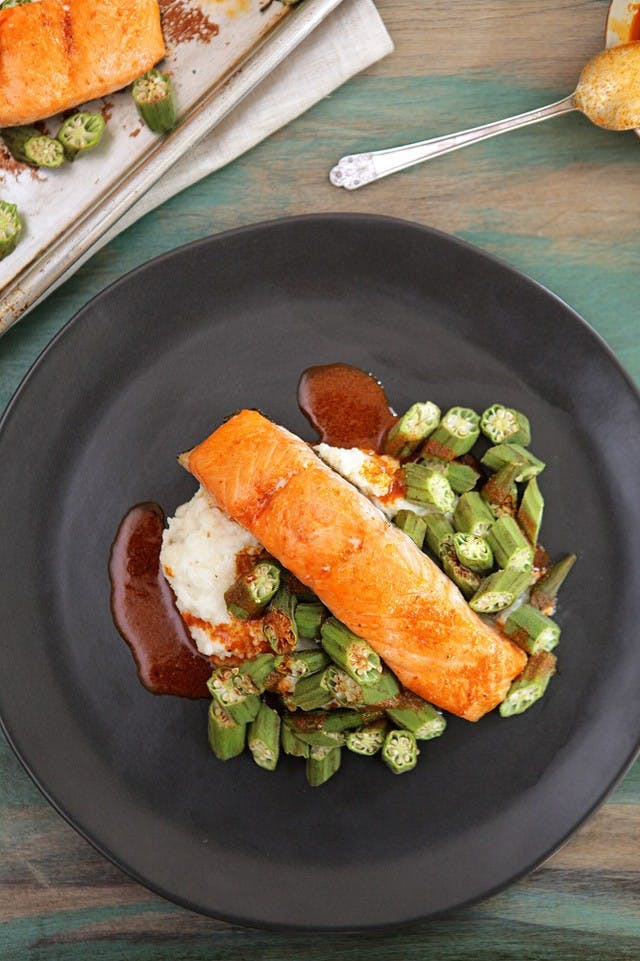 Delta Blues has been in the rice biz for nearly a hundred years, and while the technology has advanced and the family has grown, its mission for quality, farm-to-table foods has remained unchanged. While PeachDish is particularly fond of their rice grits, we also fancy Delta Blues brown and white long-grain rice varieties- the latter of which earned the coveted 2016 Southern Living Food award just last March!
Delta Blues brown rice grits take center stage next week in our Rice Grits with Pea Greens, Sunflower Seeds, and Feta Cheese, a hearty wholesome one-pot meal perfect for a laidback weeknight. Jonesing for some grits but forget to order by Sunday at midnight? We carry Delta Blues rice and rice grits in our Online Store, so stock up!