Join PeachDish in the Kitchen- LIVE!
Ever wish you had the guidance of a professional chef in your kitchen as your PeachDish meal? Here's your chance!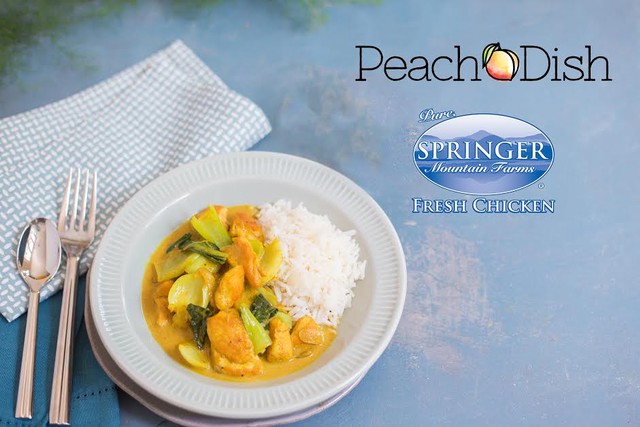 Join us inside the handsome Guy Gunter kitchen as our own culinary director Seth Freedman guides special guest Sarah Pierre of 3 Parks Wine Shop in how to prepare our Curried Chicken with Bok Choy and Jasmine Rice- made with juicy Springer Mountain Farms chicken! This event is LIVE at 6:30 PM EST on Wednesday, October 5th – and we're taking your cooking questions via Twitter using the hashtag #PeachDishLive to @PeachDishATL! Mark you calendars, gather your most pressing culinary questions, and get excited- we can't wait for you to join us in the kitchen!
Follow this Link for the event page- we'll see you soon!